About Mirrors
Mirrors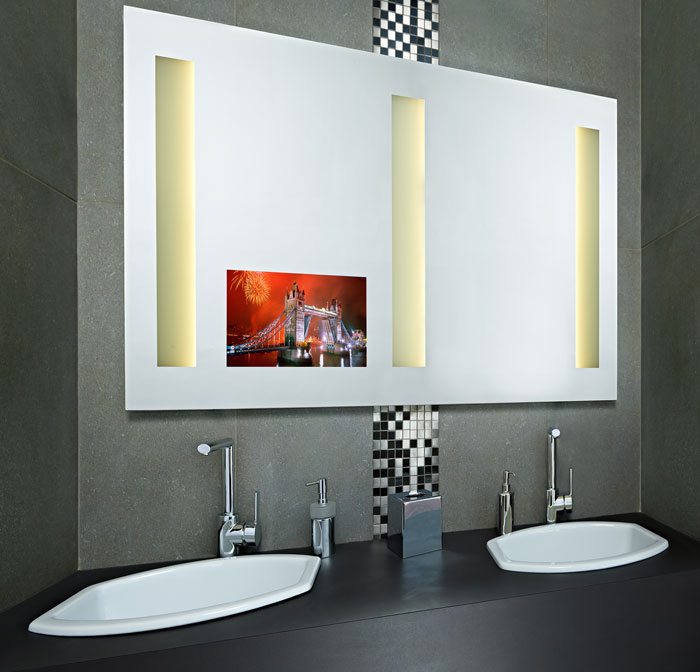 Sanipex offers a wide range of back-lit, TV, lit up, mist free and standard mirrors suitable for any space in your home or building catered to both high and low budgets. Magnifying shaving mirrors are also available in different sizes and magnifying strength, with or without light as well as mirror cabinets. The mirrors are supplied by manufacturers such as BAGNODESIGN and Vado.
BAGNODESIGN – lit-up, standard, mirror TV's, classic mirrors, luxury mirrors and mirror cabinets
Vado – lit-up and standard luxury mirrors and mirror cabinets
08830 - Mirror
10810 - Toilet Accessories
10820 - Bath Accessories
10825 - Residential Bath Accessories
10826 - Bathroom Mirrors
16850 - Television Equipment

Categories: Bagno Design, Bertocci, GSI, back-lit TV, lit up, mist free, mirrors, magnifying, shaving mirrors, light fixtures.