About The Toscoquattro Bathroom
The Toscoquattro Bathroom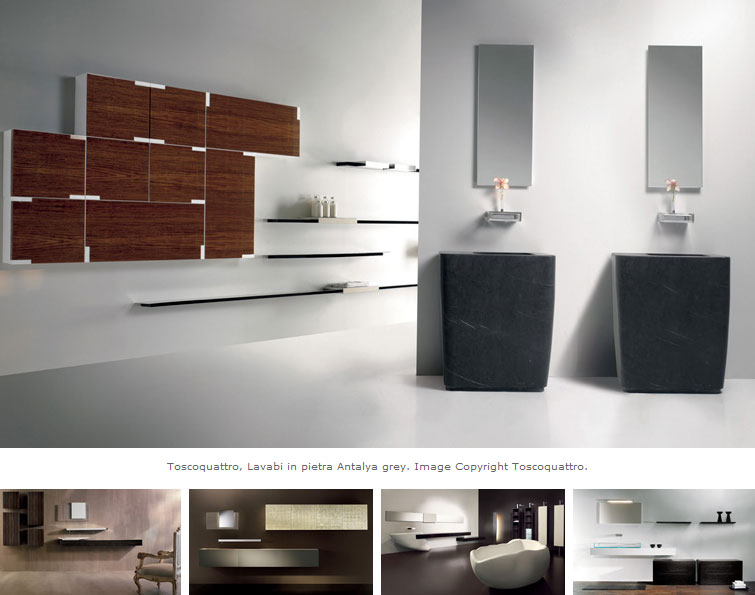 Entrepreneurial dynamism, design which is never banal, products capable of surprising by their quality and technological contents. This is the identikit for Toscoquattro, a company set up in 1979 which, ever since, has been manufacturing bathroom fittings distinguished by the constant attention it pays to the product and the outstanding design value of its creations, due also to the contribution of designers such as Claudio Silvestrin and Claudio Nardi. As well as offering complete systems for the bathroom, Toscoquattro supplies to contracting companies, showing that the flexibility of its collections adapts well to the design requirements of various collective environments.
10185 - Shower and Dressing Compartment
10800 - Toilet, Bath and Laundry Accessories
10810 - Toilet Accessories
10820 - Bath Accessories
10824 - Tub and Shower Doors, and Enclosures
10825 - Residential Bath Accessories
12400 - Furnishings and Accessories
12440 - Bath Furnishing
15420 - Toilets

Categories: toscoquattro bathroom, bathroom fittings, washbasins, taps, showers, shower boxes, tubs, mirrors, lighting, bathroom furnishings, elements, sixty, forma.