Dubai Rapid Link has been awarded the $1.1 billion contract to construct Phase II of Dubai Metro.
Dubai Rapid Link (DURL), an international consortium led by Mitsubishi Heavy Industries Ltd (MHI), has been awarded the contract to construct Phase II of Dubai Metro by Dubai's Roads by Transport Authority (RTA). The Phase II will also be a fully automated, driverless light rail transit (LRT) system like the Phase I, which is also being built by the same consortium. Other members of DURL include three Japanese companies - Mitsubishi Corporation (MC), Obayashi Corporation and Kajima Corporation - and Yapi Merkezi Insaat ve Sanayi AS of Turkey.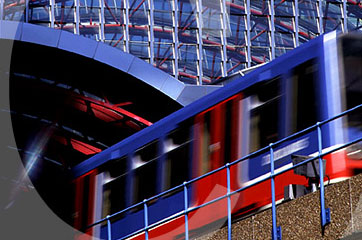 The $1.1 billion contract for Phase II construction was stipulated in the Phase I contract as an option signed between DURL and Dubai Municipality in July 2005. Dubai Metro will be the world's longest driverless rail system, with a total length of approximately 70 km comprising a 52 km Red Line (Phase I) and 18 km Green Line (Phase II).