UAE is finalising a 350 kilometre national railway network plan to ease road congestion.
The UAE is finalising a 350 kilometre national railway network plan to ease road congestion, said Sultan Bin Saeed Al Mansouri, Minister of Government Sector Development. The track will link Abu Dhabi to the East coast and will eventually be connected with the proposed GCC-wide railway network.
"We are studying it now. We need to finalise it and present it to the government," Al Mansouri told Gulf News, without saying when the plan will be ready or what the estimated cost is. "It is one of the strategic plans of the UAE government to create a railway system for both passengers and cargo. It will ease a lot of the trucking congestion," the Minister said, adding that the government wants to reduce the number of container trucks that ply between the Emirates.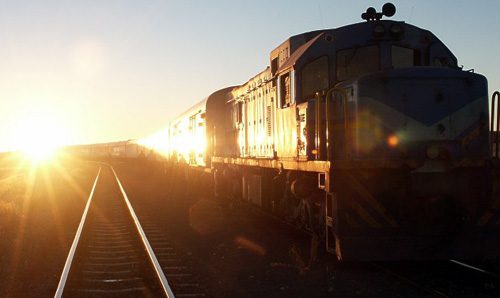 UAE ports are also experiencing a significant rise in container volume as the country grows as a trading and transshipment hub. Asked if the government has any plans to develop a tram system for the fast-growing cities, Al Mansouri said the matter is for the respective Emirates to decide.
He said the government favours private sector participation in developing the transportation sector. "I think in general the transport sector, both road and railway, needs privatisation. Any alternative mode that could improve transport between the Emirates should be looked at."
Arab cities are looking at building rail networks to reduce the ever-increasing pressure on roads as populations grow. The GCC states have been talking about creating a GCC railway network for years but so far concrete plans have not been presented publicly.
According to French train manufacturer Alstom, which is bidding for projects in the Gulf, the planned US$ 3 billion, trans-Emirate rail system will be 700 kilometres long and connect Ras Al Khaimah and Fujairah to Ghewaifat through Sharjah, Dubai and Abu Dhabi.
A consortium, led by Japan's Mitsubishi Heavy Industries is currently building a US$ 4.2 billion urban rail network in Dubai. The two metro lines under construction will be ready by 2010. The city plans to lay more than 300 kilometres of tracks. The proposed new lines include two links from Dubai International Airport to the upcoming airport in Jebel Ali.
Abu Dhabi is working on a plan for an inter-city train network and metro lines to create a transport system compatible with large-scale real estate, tourism and industrial projects under way in the Emirate.