Masdar constructs first grid-connected photovoltaic plant in the MENA region.
Masdar, Abu Dhabi's multi faceted alternative energy initiative, today announced that construction of the first and largest grid-connected solar photovoltaic plant in the Middle East and North Africa region is underway.
Masdar is driven by the Abu Dhabi Future Energy Company (ADFEC), a wholly owned company of the government of Abu Dhabi through the Mubadala Development Company.
The solar power plant will initially generate clean electricity to support the ongoing construction activities of Masdar City and later will be the power provider for the Masdar Institute, which opens in late 2009. The state-of-the-art PV plant will also supply smart clean energy to the Masdar Site Administration Facilities. Excess energy generated will be supplied to the Abu Dhabi grid providing Abu Dhabi consumers with their first experience of alternative energy.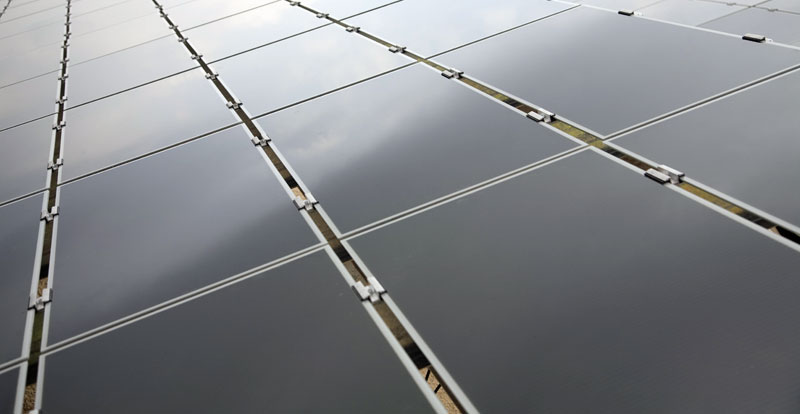 The 10 MW plant, consisting of 50% thin film and 50% crystalline, is projected to generate 17,500 MWh of clean energy each year with 15,000 tons of annual CO2 savings. A single kWh of green energy is the carbon-offset equivalent of 0.8 kg depending on an area's network and its energy-producing source. Following the complete installation of all 87,777 thin film and photo crystalline silicon panels, the plant will be grid connected.
The plant was designed and installed by Abu Dhabi based solar power system integrator Enviromena Power Systems .
"This 10 MW plant signals a bold step forward in the drive to increase the adoption of alternative energy in the region. It provides the foundation on which the construction of Masdar City will be built, and demonstrates the viability and attractiveness for further PV plants to be built within the region," said Dr. Sultan Al Jaber, CEO of Masdar. "More importantly, our drive towards encouraging local companies to form global partnerships and initiate knowledge transfer is an integral component to delivering on the Abu Dhabi Plan 2030 set by our leadership."
With a construction cost of 185 million US$50M USD and an installed power capacity of 10 MWp, the plant will be considered one the most cost-efficient PV installation in the world in terms of its projected power output.
Enviromena CEO & President, Sami Khoreibi summarized "When designing this plant for Masdar, we focused on using world-class components, whilst using locally based contractors. In alignment with Masdar's goals, this cost efficient system will further promote the implementation of solar technology both in the region and beyond. As a locally based company, we appreciate the opportunity awarded us by Masdar and their confidence in our abilities."
About Masdar
The Masdar Initiative is Abu Dhabi's multi-faceted investment in the development and commercialization of innovative technologies in renewable, alternative and sustainable energies as well as sustainable design. Masdar is driven by the Abu Dhabi Future Energy Company (ADFEC), a wholly owned company of the government of Abu Dhabi through the Mubadala Development Company. In January 2008, Abu Dhabi announced it will invest US$15 billion in Masdar, the largest single government investment of its kind.
About Enviromena
Enviromena is an Abu Dhabi based solar power system integrator dedicated to meeting the growing energy needs of the MENA region. Our solar power solutions create clean power, actively contributing to reducing climate change and creating a sustainable future.
The company's highly experienced team designs, supplies and installs turnkey photovoltaic power systems for utility scale, commercial and residential applications. Other services include design and installation of solar hot water systems and solar powered lighting products.