Carpets and flooring market gets long-term boost as Egypt eyes to push construction spend to USD 7.3 billion by 2015.
DOMOTEX Middle East 2009, the only dedicated carpets and floor coverings exhibition in the MENA region, has announced that aggressive construction spending in Egypt, which has been estimated to increase at a compound annual growth rate (CAGR) of 3.9 per cent from 2005 to 2015 and ultimately reach a value of USD 7.3 billion, will help boost demand for carpets and floor covering products and services in the country. DOMOTEX Middle East 2009 will be held at the Dubai International Convention and Exhibition Centre from May 17 to 19, offering the perfect platform to transact and identify new business opportunities for suppliers and buyers from Egypt and other key growth markets in the region.
DOMOTEX Middle East pointed out that Egypt's non-residential construction expenditure will particularly have a strong impact on the region's carpets and floor coverings sector as Egypt pushes forward with new hotel and office development projects, which are the top markets for carpets and flooring products and services. Non-residential construction spending has been projected to increase at a CAGR of four per cent within a 10-year period and will touch USD 6.7 billion in 2015 from USD 4.6 billion in 2005.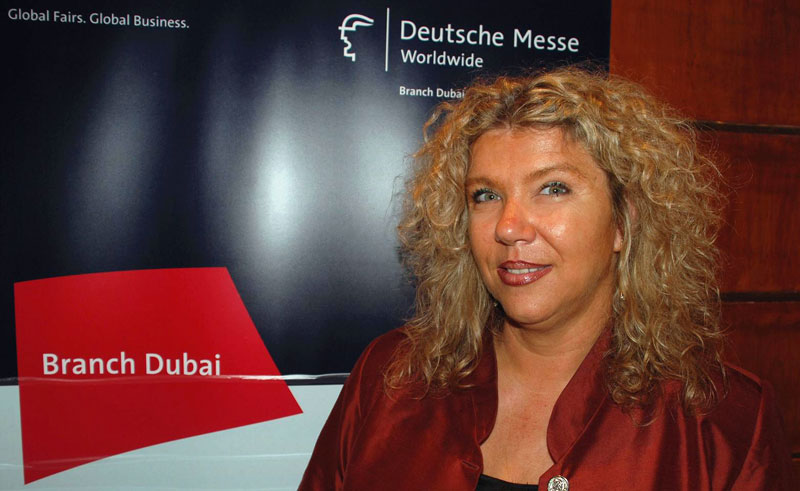 Angela Schaschen, Managing Director, Deutsche Messe Dubai Branch said: "Construction remains an important contributor to Egypt's national economy and with the country being a major tourist attraction and an economic hub, a significant portion of the construction expenditure is expected to be channelled to hotel and office tower developments, which are key segments for the region's carpets and floor covering industry. DOMOTEX Middle East has closely monitored these trends and has acted accordingly to help address the expected increase in demand by providing buyers from Egypt an integrated access point for all types of flooring designs, products and services."
This year's edition of DOMOTEX Middle East will feature two special segments – Creative Flooring and Designers Corner – that will showcase materials, products, techniques and trends in carpet and flooring designs for the hospitality and office sectors. Creative Flooring will gather professionals from the UK who will demonstrate the latest hotel and office floor laying skills, while the Designers Corner will exhibit the latest designs in flooring to interior designers and architects.
DOMOTEX Middle East has likewise established a key partnership with the Association for Professional Interior Designers (APID) to collaborate in key areas of the exhibition, including the inaugural Flooring Seminar, which will facilitate discussions with APID members about the role of flooring in interior design.
DOMOTEX Middle East 2009 will showcase a complete line of handmade and machine-made carpets; textile and resilient floor coverings; parquet and wooden flooring; laminates; sports arena flooring; fibres, yarns and textiles; cleaning and application technologies; ceramic tiles; and natural stone and marble floorings. The exhibition and trade fair attracts key industry players such as wholesalers and retailers of floor coverings, decision makers in the contracting business, planners, architects, interior designers, construction companies, project planners, floor fitters and other skilled workers from the sector.