Dubai Municipality announces launch of textile testing facilities.
Fire is undoubtedly an emotive subject, especially when it comes to scenarios that we can imagine in a hotel or public building environment. Lives are at stake and insurers are concerned about claims resulting from damage to property. Many building and decorative materials can ignite extremely quickly and give off toxic gases and create the most important danger for human lives. Fire can spread extremely fast to adjoining buildings in areas with high rise buildings standing closely together - a situation that calls for strict fire and safety regulations.
Dubai Municipality, in conjunction with Trevira GmbH, has announced the launch of Textile testing facilities, enabling them to test Textiles according to standards that cover flammability as well as quality & safety. Textiles which will be undergoing these tests are destined to be applied as garments or in public buildings such as hospitality properties, commercial buildings, and hospitals.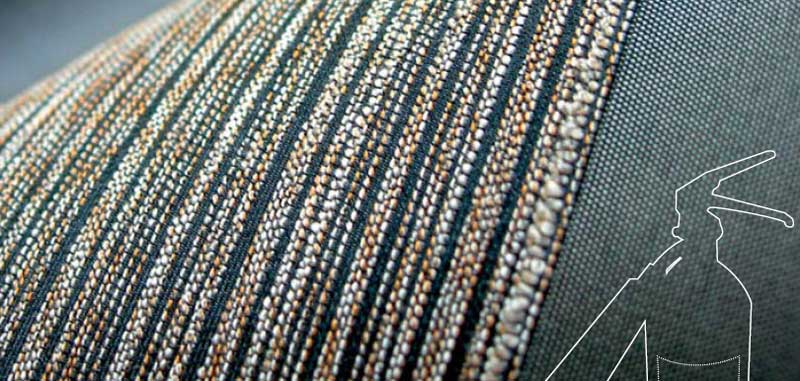 More than 1,000 collections with more than 5,000 designs are available in Trevira CS worldwide.
The standards adopted by the municipality test labs follow the highest European standards implemented by the European Union. "We look forward to start offering these services locally", says Farah Al Zarouni, Head of the Consumer Products Testing Lab.
"We are in a unique position, as we are the only lab in the GCC that is implementing safety tests for textiles," she states.
"With the introduction of these testing regulations and procedures the Dubai Central Laboratory and its well trained staff will contribute substantially to the enhancement of quality and safety standards of the various projects undertaken by the Emirate of Dubai. Not only in Dubai but for the entire Gulf region can benefit from this development, ensuring the well being of all people frequenting these buildings," she said.
The Dubai Municipality will hold a lecture titled "Will your hotel pass the test? Health & Safety in the Purchasing Process" during the upcoming Hotel Show in Dubai, which is to take place from May 24-26, giving an overview of the steps needed to improve fire safety specifically for the hospitality industry.
Trevira GmbH (Germany), a company of the Reliance Group (India) is an innovative European manufacturer of high-value polyester fibre specialities. The company has a world-wide reputation for flame retardant polyester fibres and yarns. Under the brand name Trevira CS, these products are used in contract textiles for curtains, drapes, wall coverings, upholstery and bedding components. These create a safe, attractive and comfortable environment for hotels, restaurants, hospitals, public buildings, railways, aeroplanes and cruise ships. Trevira CS fabrics meet all the fire safety standards that have been defined worldwide and stand out for their permanently flame retardant qualities.
More than 1,000 collections with more than 5,000 designs are available in Trevira CS worldwide. Trevira CS fabrics are tested and certified according to the relevant international safety standards and the IMO Resolutions for the maritime sector. Fabric suppliers are listed on the internet under www.treviracs-net.com, the Trevira CS online fabric library. Additional information on Trevira CS is available on www.treviracs.com.