2nd IDF Oman - Interior Design, Décor & Furniture Expo 2015
"You can design and create, and build the most wonderful place in the world. But it takes people to make the dream a reality." Walt Disney Oman's continuous development in the construction and the real estate sector, has witnessed the launch of numerous commercial, residential & tourism projects, thus creating a demand for interior & outdoor design, décor & furnishings.

IDF Oman in its second edition after the overwhelming response of IDF Oman 2014. It's an opportunity for exhibitors to network and provide advanced solutions and innovations in Interior Design, Décor, Furniture & Fit Out industry.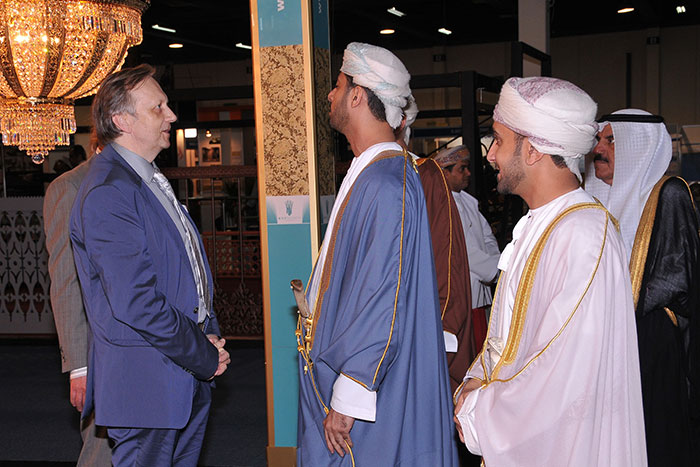 The key objective of IDF Oman is to create a platform to showcase products and services, to meet the growing demand, by bringing together all leading companies in the industry. The Expo will also focus on Outdoor Design & Build, Renovation, Flooring, Lighting, Retail Fit-Out and Eco Building, to compliment the on-going construction of major infrastructure projects in the Sultanate, making the exhibition a 'One Stop Solution'.

The highlights of the exhibition are Accessories and Art, Bathroom, Décor, Furniture and Furnishings, Interior Design, Kitchen, Lightings, Luxury Life Style, Surfaces & Finishes and Textiles and Carpets. The trade fair also includes a special section which include Aquatic play solutions, Eco Building & Design, Feng Shui, Vastu, Plants & Flowers and Renovation Associations which are supporting 2nd IDF Oman are Baan Tawai Handicraft's Business Association, American Softwoods, Asociacion Multisectorial de Empresas (AMEC), Egyptian Furniture Export Council, AIA Middle East.

IDF Oman has also partnered with a number of local, regional and international media partners.

2nd IDF Oman, will run from 17 - 19 February 2015 at the Oman International Exhibition Centre, Muscat. For more information, log on to www.alnimrexpo.com/idfoman/. Or email to media@alnimrexpo.com.