700,000 elevators to be installed in the MENA region by 2018
According to the latest industry report, 700,000 new elevator units will be installed in the region by 2018. It is against this backdrop of a regional market upsurge that the 'Elevators & Access Control' (E&AC) show will be launched in Dubai next year. The event will be held alongside FM EXPO, the region's only dedicated facility management exhibition, from May 18 to 20, 2015 at the Dubai World Trade Centre.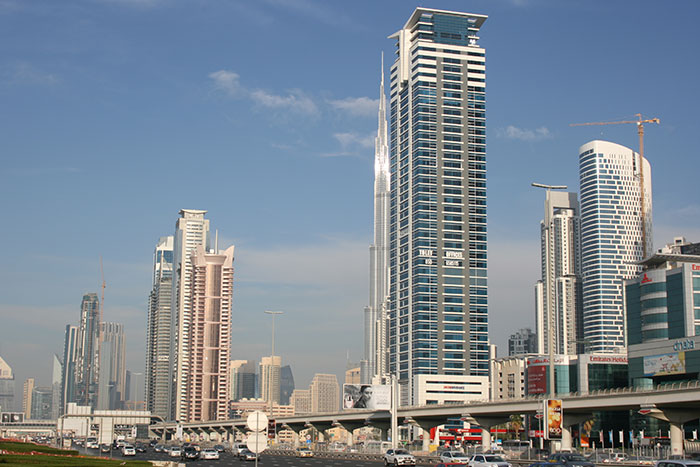 The only elevators and access control event in the Middle East will highlight the latest elevators, escalators and travelators as well as access control systems to the lucrative GCC market. Aside from displaying the latest technologies and industry advancements, E&AC 2015 will also feature free certified workshops and live product demonstrations to enable exhibitors to engage more with their target audience.

The elevator industry is estimated at USD 1.5 billion a year with nine of the region's 16 skyscrapers expected to be completed in the UAE alone. Jaafar Shubber, Senior Project Manager, E&AC, said: "We deem it highly relevant to launch E&AC next year as our response to the high demand for elevators and escalators amidst the growing number of major construction projects in the Middle East. Through the dedicated event, exhibitors will be able to showcase their latest technologies to visitors from around the region."
Industry experts forecast that the GCC market will experience a compound annual growth rate (CAGR) of 5.39 per cent over the 2013-2018 period amidst the increasing number of commercial, residential, and industrial buildings. Last year's investment in regional construction projects reached an estimated USD 87 billion, while the total value of construction projects due to be completed by the end of this year is expected to reach USD 128.46 billion.

"One trend we are seeing is the growing costs of elevators due to the demand for energy-efficient modern facilities. This demand is prompting vendors to develop new-generation products by ramping up their research and development activities. E&AC 2015 is the perfect opportunity to discuss this concern and other relevant issues", says Shubber.

FM EXPO has named Imdaad, the leading provider of integrated facilities management solutions in the GCC, as its Principal Intelligence Partner. The event is also supported by the Middle East Facility Management Association (MEFMA) and the British Institute of Facilities Management (BIFM).

"We decided to co-locate E&AC with next year's edition of FM EXPO to provide additional benefits to both visitors and exhibitors. Elevators are used, on average, up to 100,000 times a year and cover thousands of kilometers each year. Because of this excessive demand they need to be regularly maintained and in many cases modernized or even replaced. This highlights why launching E&AC 2015 alongside FM EXPO will provide even more reasons to visit and participate at the show", Shubber concluded.