AHEC and Khalid Shafar to collaborate on installation for upcoming Downtown Design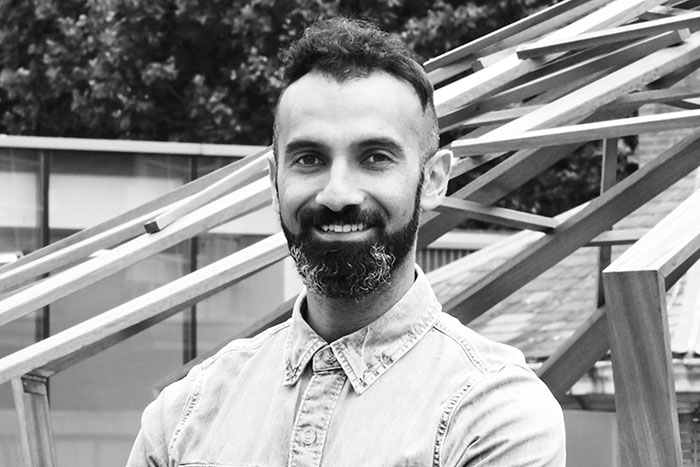 The American Hardwood Export Council (AHEC), the leading international trade association for the American hardwood industry and respected Emirati designer Khalid Shafar are collaborating on an installation for Downtown Design 2015, which will take place from October 27 - 30, at Dubai Design District (d3). This is the second collaboration between AHEC and Khalid Shafar and will see the designer taking some of AHEC's key messages to a different emotional level. Exposing two important American hardwood species, Shafar plans to use American cherry and soft maple to craft a memorial installation specifically designed for the event.

"This installation reflects on the recent tragedy the United Arab Emirates experienced for the first time in its military history, where 45 of its brave soldiers lost their lives during their mission in Yemen and commemorates those brave and unforgotten Emirati soldiers. Through this installation, I want to contribute to the documentation of the UAE's generosity of its own lives for the welfare of its nation and its future generations," said Khalid Shafar.

Downtown Design is the only platform in the Middle East for the region's trade professionals to discover original, high quality design from all over the world and a key element of Dubai Design Week. In its third edition, the fair will take place at the Dubai Design District and present a carefully edited roster of established and emerging brands across a range of product categories; including furniture, lighting, bathrooms, kitchens, textiles and accessories. Fostering greater interaction, connectivity and commercial opportunity, Downtown Design is dedicated to providing a dynamic environment for buyers and brands to do business easily and efficiently.

"This is our second collaboration with Khalid Shafar and builds on prior initiatives in the Middle East and internationally, which have aimed at creatively promoting American hardwoods, and have involved the likes of Zaha Hadid, David Adjaye, Matteo Thun, Sou Fujimoto, Norman Foster and Paul Smith amongst others. Building on the experience of having worked with Shafar, this project is very much about the versatility of American hardwoods. AHEC's continued support for creative design events such as Downtown Design and Dubai Design Week demonstrates the performance potential of this sustainable material and provides valuable inspiration," said Roderick Wiles, AHEC Director for Africa, Middle East, South Asia and Oceania.