ARACO appointed to three Dubai projects valued at a combined AED395 million
Abdul Rahim Architectural Consultants (ARACO), a leading engineering consultant in design and project management in the UAE, has been appointed to work on three projects with a combined value of AED 395 million, in collaboration with a local, family owned and operated real estate management, maintenance, development and rental company.

The, mixed-use projects with different heights are located in International Media Production Zone (IMPZ), Al Furjan and Jumeirah Village Circle Dubai. ARACO will take responsibility for the architectural, MEP and structural design; preparation of tendering process; and construction supervision across all three projects.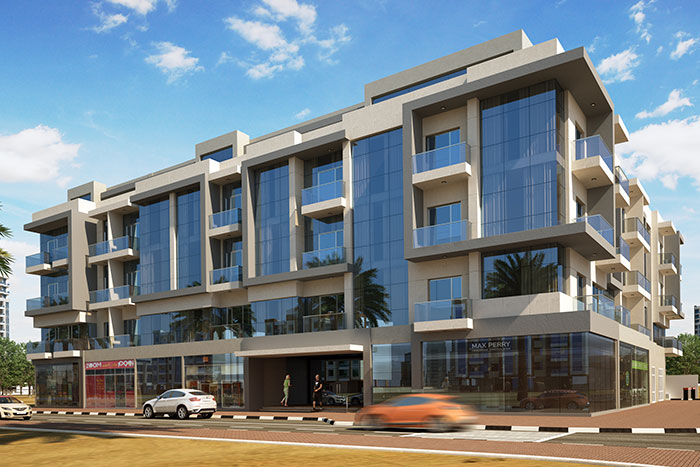 Commenting on the signings, Bader AbuShaaban, Head of Business Development at ARACO said: "It is incredibly exciting for us to partner with such a forward thinking and innovative real estate specialist, on projects that contribute towards the continued development of Dubai as a destination for world-class developments and investments. These upcoming projects will feature some of the most cutting edge and contemporary architecture in the emirate and will no doubt enjoy strong demand from investors and residents."

With an estimated construction cost of AED 300 million, the first project in the pipeline is a twin high-rise tower development located in Dubai's International Media Production Zone (IMPZ). Once complete, it will feature two basement floors, a ground floor and 18 stories with 539 units of one- and two-bedroom apartments.

Residential amenities will include a gymnasium, family play area and swimming pool, which will all provide direct access to the central mezzanine plaza.

The second project is located at Al Furjan, with close proximity to Nakheel's under-expansion Ibn Battuta Mall complex and Discovery Gardens The building comprises of two basement floors, a ground floor and 13 stories, featuring a gymnasium exclusively for the use of residents.

The 108 residential units will include 54 one- and two-bedroom apartments and the building will include a fitness floor, featuring gymnasium and pool for residents, retail units and community amenities, with construction expected to cost AED 60 million .

ARACO was appointed to the third project, located at Jumeirah Village Circle (JVC), in April 2017. The sleek and modern residential and commercial project comprises two basement floors, a ground floor and four stories, which will feature 40 one-bedroom and 19 two-bedroom apartments.

Adopting a contemporary architectural style, with glass used to maximize natural light and comfort inside, construction is estimated to cost AED 35 million. Community facilities for residents will include a gymnasium, swimming pool, retail units and other amenities.

AbuShaaban added: "As Dubai nears the end of its next phase of growth ahead of Expo 2020, we are very proud to contribute to the continued development of the emirate's building stock. Such cutting-edge, state-of-the-art projects as those initiated this year, don't just provide Dubai's residents with stylish, affordable homes but excellent investment opportunities for the future."

Website:
http://www.aracome.com