Archiprix Nominations Open for Young Architects in MENA
Young architectural talent in MENA can now enter an international competition to boost their careers amid the region's strong construction market.

An international bi-annual design competition, Archiprix International's Hunter Douglas Awards displaysthe work of the world's best graduates in architecture, urban design, and landscape architecture, and judged by an independent international jury.

Archiprix International has seen strong participation from universities in the region, including 13 from the GCC, and more than 70 from MENA, including United Arab Emirates University, Qatar University, and King Saud University.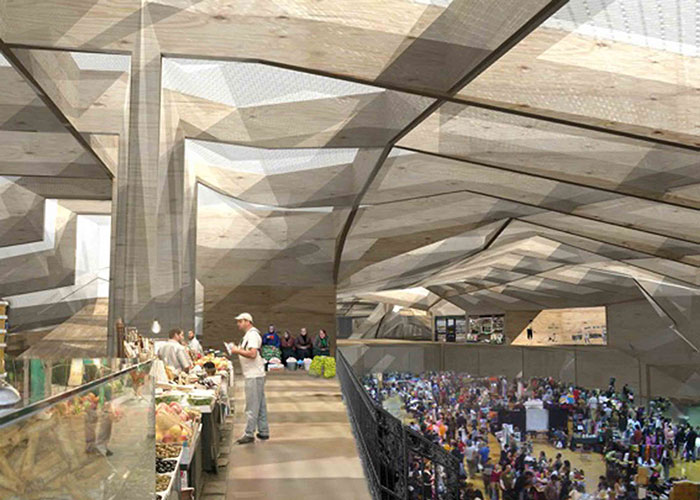 Hunter Douglas - Max Rink - Public Market in Estonia - Interior
The construction scene in general and the Middle East scene in particular is of importance to Hunter Douglas, which is why Hunter Douglas supports young talent by extending our partnership for Archiprix International," said Aad Kuiper, General Director, Hunter Douglas Europe.

"This is one way for us to keep in close contact with developments in architecture, and inspires us to develop products that combine aesthetics with functional and social aspects."

Construction is booming in the region, as 90 percent of GCC construction companies are more optimistic in 2014, thanks to projects related to World Expo 2020 in Dubai and the 2022 FIFA World Cup Qatar, according to a recent Pinsent Masons survey.

As a result, 135,000 professional staff will be needed for the over 117 major construction programs that are planned for completion by 2030, according to a report by EC Harris.

In order to offer an international platform for talented young designers, while also making excellent graduation projects accessible and providing the general public with a great source of inspiration, Hunter Douglas, a Dutch manufacturing firm that specializes in window coverings, ceilings, facades and sun control has extended its partnership with the Archiprix Foundation for another six years.

Henk van der Veen, Director, Archiprix Foundation, said: "It's interesting for Hunter Douglas to see the next generation take the platform at each new edition of Archiprix. It puts Hunter Douglas in touch with new graduates offering innovative visions."

More than an awards gala, Archiprix International applicants can participate in workshops and debates on architectural discourse.

One prominent success story is Dutch architect Max Rink, who won the 2007 National Archiprix award and the 2009 International award, and opened an office in The Netherlands.

"Starting out as an architect can be tough: you have to be good, but you also have to dare," Rink said. "The Archiprix event gives you that little push in the back for building a successful career. Participating is like getting a quality stamp as a young designer, it's a form of recognition for good work."