Breakthrough Technology - Eco-Friendly Hybrid SP523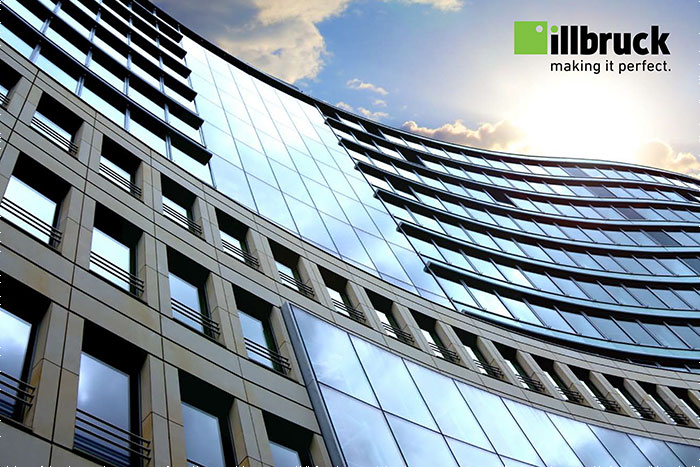 SP523 is a hybrid polymer based sealant specially formulated for the Middle East climate and part of a new line-up of professional construction adhesives and sealants by Tremco-illbruck .
These products make a perfect team - speed, strength and performance when it really matters and totally eco-friendly.
SP523 is unique and the latest innovation in sealant technology which combines the strength of polyurethane technology with the best properties of modified silicones.
SP523 is ideal for construction sealing such as joints in façades, rainscreens and curtain walls; perimeter, joints around windows, doors and rooflights and high movement joints.
It can be used for indoor as well as outdoor applications and offer many benefits:

Multiple application
Can be used in high heat and humid conditions with good UV resistance, ageing and weathering
Good movement accommodation (MAF = 25%)
Fast skinning
Fast cure compared to similar products (up to 2.5 mm in the first day)
Safe to use being low odour and non-corrosive (solvent and isocyanate free)
Can be over painted (check compatibility of paint prior to use)
Tremco illbruck has long been a leader in the research and development of environmentally friendly products.
Categories:
07 92 00 - Joint Sealants