CanaSafe™ iNNovAir™ - The most innovative disposable mask in the market.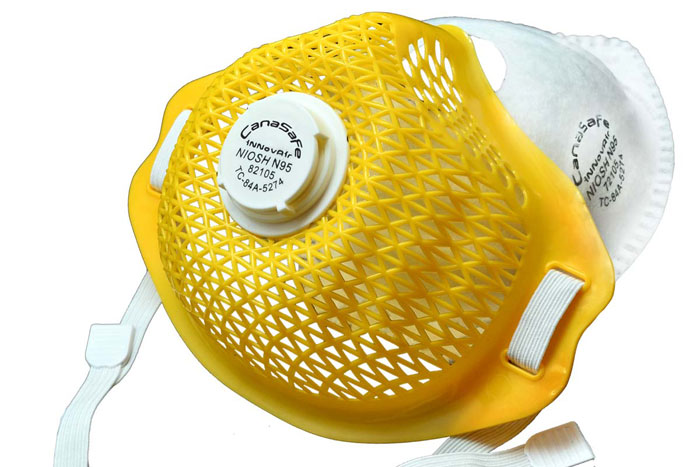 Continuing with our solid commitment to consistent quality products and services, and in response to customers demand for respiratory protection solutions, CanaSafe™ Industries proudly announces the launch of the most innovative respiratory protection disposable masks in the region.
The CanaSafe™ iNNovAir™ mask, which was developed as a result of extensive research and field-testing, offer CanaSafe™ customers an innovative cost cutting solution for disposable filter facemasks; its unique design allows the multiple use of the protective anti-collapse mesh with the filter mask at a low cost while providing maximum comfort due to the integrated exhalation valve and the length adjustable buckle strap. The CanaSafe™ iNNovAir™ disposable masks comes in two forms, the NIOSH N95 approved mask with and without activated carbon layer.
Respiratory protection range launch represents an important milestone in CanaSafe™ history as it compliments the existing product range and provides a high quality innovative product providing cost effective solution to its customers.