Dubai Parks and Resorts Construction Makes Headway
Dubai Parks and Resorts PJSC (under incorporation) ("Dubai Parks and Resorts" or the "Company"), a subsidiary of Meraas Holding, has announced that preliminary infrastructure work across its multi-themed leisure and entertainment destination (the "Project") has achieved 35 percent completion. In parallel, civil works have also commenced and more than 50 percent of the construction contracts have been procured.

A workforce of over 2,500 has been deployed on site to develop an initial area of approximately 16 million square feet. Access roads and parking will take shape across an additional nine million square feet of land. The number of construction personnel on-ground at the project is set to increase to 6,500 by the end of 2015.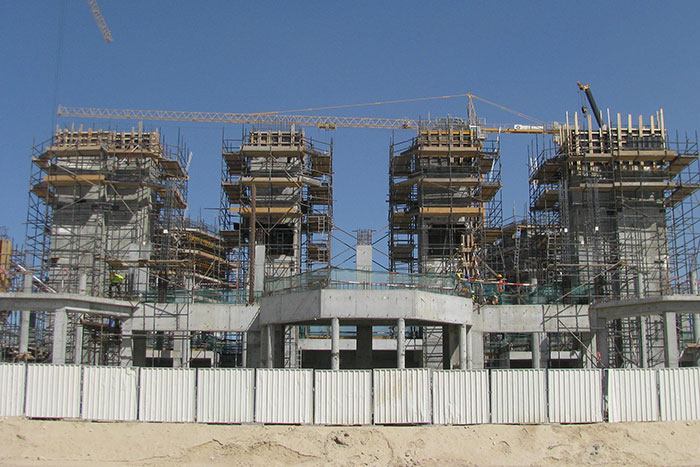 In terms of progress, nearly 45 percent of the utility services are complete, while 40 percent of work on the power substation has been achieved. Work on the district cooling facility has additionally witnessed significant progress.

Dubai Parks and Resorts has also placed orders for more than 80 percent by value of the 42 theme park rides and secured 10 percent of the surrounding entertainment offerings (shows and media content).

Paul La France, Chief Projects Officer at Dubai Parks and Resorts, commented: "We have a great team that is overseeing the progress of this project and made significant headway in all construction areas. Dubai Parks and Resorts is one of the most anticipated developments in the region with a unique product offering.

"With the procurement of the majority of the planned rides in place, we have entered a new phase of development. Following a stringent bidding process, we have chosen some of the world's leading players in the entertainment rides industry. Several of the attractions are world-firsts in terms of integrating best-in-class technology and expertise."

Dubai Parks and Resorts is set for completion before the end of the third quarter of 2016. In its first full year of operations in 2017, Dubai Parks and Resorts is projected to attract 6.7 million visits, with significant growth expected over the following four-year period.

The company has engaged a number of world class contractors and consultants including Gensler, Forrec, Laing O'Rourke, ARCO General Contracting, Hill International, Samsung C&T and Cumming.

When operational, Dubai Parks and Resorts will offer 73 attractions across three themed parks. The destination will also include a four star resort hotel (Lapita Hotel), and Riverpark - a complementary retail, dining and entertainment district that connects the three theme parks and hotel.

The three theme parks will comprise motiongate™, an innovative theme park concept based on major DreamWorks Animation L.L.C. and Sony Pictures Consumer Products Inc. movies, LEGOLAND® Dubai, the first LEGOLAND® theme park in the Middle East, and Bollywood Parks™, a first-of-its-kind entertainment destination that will showcase the authentic Bollywood movie experience.

Dubai Parks and Resorts has partnered with leading international theme park operators, including Parques Reunidos - an international Madrid-based entertainment operator – for managing motiongate and Bollywood Parks. Merlin Entertainments plc, Europe's leading and the world's second largest visitor attractions operator, will manage LEGOLAND Dubai, while Luxury Hotels International Lodging Ltd., a Marriott Corporation company, will oversee the management of Lapita Hotel.