Farnek appoints waste management expert
UAE-based total integrated facilities management company Farnek, has appointed Trish Boyle to the position of Waste Management Consultant for its rapidly expanding sustainability business, buoyed in particular by the increasing demand for waste management expertise.

Boyle will be responsible for supporting Farnek's environmental initiatives, especially optimising waste segregation, reuse, recycling and ultimately to cut down the overall amount of waste generated.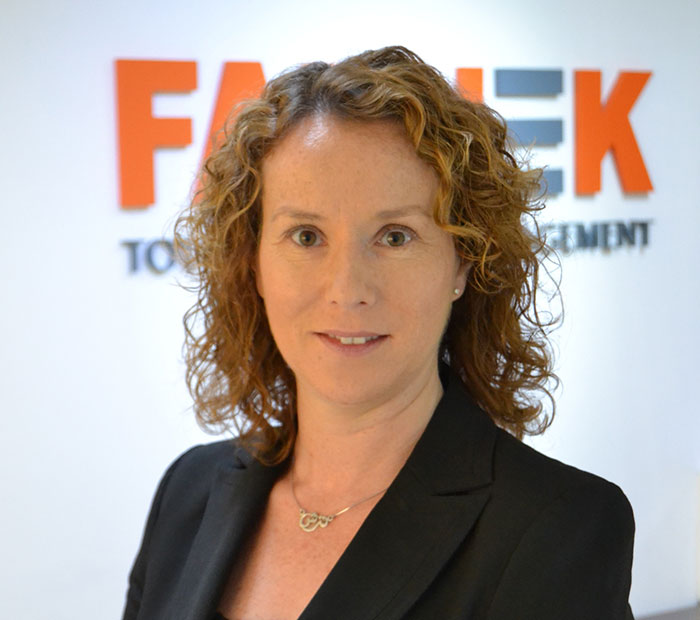 "Waste management applies to many different types of business operations. However here in the UAE, the hospitality and retail sectors are currently leading the way," said Markus Oberlin, CEO, Farnek.

"Trish will spearhead our operational audit team, highlighting the areas where improvements can be made to essentially reduce the volume of waste generated that would ordinarily go to landfill. She will also be offering advice about how to segregate waste efficiently, maximising the amount of cash rebates available from the companies that pick-up and physically dispose of waste," added Oberlin.

Indeed Boyle has already made significant changes to the way Farnek handles its own office waste. She has introduced the region's first bin-less office scheme, which encourages a more sustainable office culture and provides a daily reminder to employees that they are responsible for the waste they generate and the environmental benefits of recycling.

"We are now offering waste management as an integral part of our BICSc (British Institute of Cleaning Science) certified cleaning services, adding further value to our sustainable proposition and maintaining our market-leading position," added Oberlin.

Boyle, who graduated from University College Dublin, Ireland in 1997, with a Bachelor of Engineering (Chemical) degree, has previously spent ten years working for Indaver, Ireland's largest hazardous waste management company. Starting as a quality and environmental manager back in 2000, Boyle rose rapidly through compliance to the position of operations director responsible for the operational and profitability of the company's industrial waste services division.

Commenting on her new role, Boyle said: "The UAE's sustainability efforts are well documented, especially its energy management initiatives, but waste management is also an essential part of sustainability. Dubai has set a target of zero waste by 2030, which is challenging, especially when you consider that in 2013 Dubai sent 2.6 million tonnes of waste to landfill."

"However, Farnek is a leader in sustainable facilities management and I am not only looking forward to driving our waste management initiatives, I am excited at the prospect of playing a significant role in helping UAE businesses reduce their waste and helping to raise awareness amongst the general public, to reuse and recycle whenever possible," added Boyle.

Established 35 years ago in the UAE, multi-award-winning Farnek, has offices in the Northern Emirates, Abu Dhabi and Dubai. It has a skilled workforce of more than 2,200 people, maintaining over 2,500 properties on behalf of international and regional companies. Also, to broaden its service offering still further, Farnek has joined forces with one of the largest residential maintenance companies in the UAE, Hitches & Glitches.

Farnek is the regional partner of myclimate, a Swiss non-profit foundation that is making a significant and innovative contribution to climate protection and sustainable development through carbon management services such as carbon offsetting solutions.

Farnek is also the preferred Middle East partner of Green Globe, a leading certification programme developed specifically for the travel and tourism industry. The Green Globe Certification Standard provides hotel and resorts with a framework to conduct a comprehensive assessment of their environmental sustainability performance, through which they can monitor improvements and achieve certification.