GCC Outdoor Design and Build Market to Benefit from Greater Focus on Sustainable Development
Developers in GCC countries should focus more on providing sustainable, attractive, outdoor environments when they look at new construction projects, industry experts agree.

While the building industry is booming in the region, with the total value of construction projects awarded across the GCC expected to exceed USD 195 billion this year, attention is increasingly turning toward making sure that these developments include appropriately designed and built outdoor space.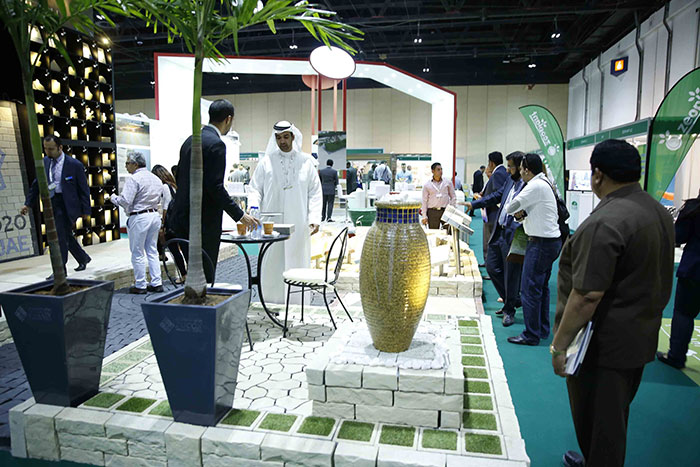 The United Arab Emirates already stipulates that 25 percent of a project's development area must be set aside for environmentally-responsible landscaping.

And, in line with its new '#HappyDubai' campaign, Dubai Municipality's planning standards aim to establish modern, sustainable, and integrated communities that fit with the values and culture of Dubai and provide a distinctive life style to residents.
Hussain Nasser Lootah, Director General of Dubai Municipality, said in a statement last month that the provision of public facilities, parks and beaches are among the most important services the Municipality provides.

Abu Dhabi's Urban Planning Council addresses sustainable development through its Estidama initiative. Estidama – which is the Arabic word for sustainability – addresses sustainability through four equal pillars: environmental, economic, social and cultural.
With governments becoming increasingly focused on green, pedestrian-friendly space development, the GCC's landscaping industry will also see growing demand for new energy and water-efficient technologies.

"A greater focus on pedestrian environments would make our streets and cities much more active and ensure we made much more use of the space available to us," said Robert Shakespeare, Director of Dubai-based landscape architecture firm Cracknell. "The principle of creating these public spaces that are 'open-to-all' is still very new in this part of the world, but we are starting to see more of this inclusive thinking. Dubai is still not yet a very outdoor city, but it has plenty of potential."

There are a number of real estate and infrastructure projects in the design and construction stage in Dubai, in addition to the Dubai Expo 2020 proposed site, with as much as AED 235 million worth of landscaping projects set to begin in the next six years. This spend is in addition to the already approved budget dedicated for a diversity of landscaping projects in Dubai.

"So many ambitious development plans are already underway, not just here in Dubai, but across the region, so it's important that we plan now to include green space and urban landscaping elements into these projects," said Nicholas Webb, Managing Partner of Streamline Marketing Group, the organisers of the Outdoor Design and Build Show 2015, taking place in Dubai on 13th – 15th April 2015.

The Outdoor Design and Build Show is an annual B2B tradeshow that focuses purely on design and build for all public and private spaces including parks, urban areas, hotels, schools, sports venues, and major residential projects.

Hosted and fully backed by Dubai Municipality, the event is the only dedicated international platform in the Middle East that caters to the entire spectrum of hard and soft landscape products and services.