GE Water & Process Technologies marks significant expansion of its regional Center of Excellence
GE Water & Process Technologies, a specialized business of GE (NYSE: GE) is marking a significant expansion of its regional Center of Excellence in Dubai at the Jebel Ali Free Zone.

Underlining its commitment to delivering efficient resource use technologies for the Middle East and North Africa (MENA) region, the Center is the largest-of-its-kind purpose-built water-related technology plants by GE.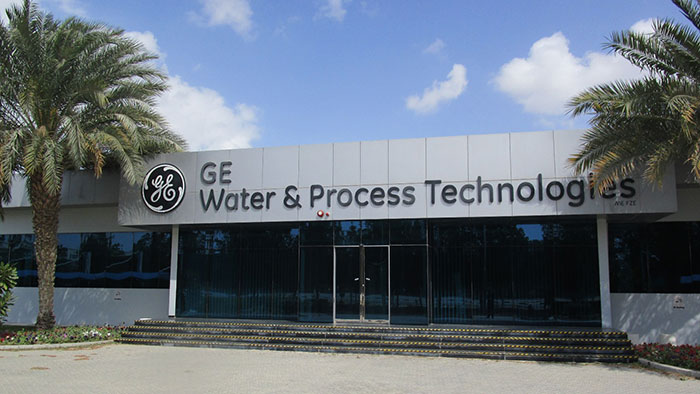 Opened in 2006 and spread over a land area of 38,000 sq meters, the facility is now being expanded to add another 1,500 sq meters of warehouse space to the existing 6,500 sq meters of constructed area. The expansion will also strengthen the existing laboratory capabilities to support the company's growing oil and gas customer base in the region.

A pioneer in outsourced services, GE's expanded facility will also offer onsite housing for its fleet of mobile water treatment trailers, ready to be deployed on short notice for emergency, supplemental or extended term services.

"With the water and process treatment business across the entire Middle East & North Africa region recording consistent growth, we are further investing in the expansion of our regional Center of Excellence," said Bob Hultz, VP MENA for GE Water & Process Technologies.

"The Center marks one of our path-breaking investments in the region's water processing sector. Serving customers across the region, we are now further enhancing it to meet the growing demands from our customers while maintaining quality control and quality assurance and optimizing production and distribution costs. GE is committed to the region and this expansion is in line with the region's growth in municipal and industrial water requirements."

The Center holds a Global Star Certification for its environment Health and Safety excellence and ISO 9001:2008 for its quality management system. "It draws on industry best practices and GE's own standards in environment, health and safety. The expansion will further build on our reputation in quality, safety and excellence," said Omar Chemaly, GE Plant Manager.

The expansion is scheduled for completion in the next three months, which will contribute to the Center's increased productivity in the face of growing market demand. "It will also maintain and improve on our delivery time and logistics capabilities and enhance the efficiency of our customers' operations," added Chemaly.

GE Water & Process Technologies has numerous patents for research and development accomplishments in water, wastewater and process systems solutions. The division focuses on optimizing operational performance, safeguarding operational assets and protecting the environment.

The UAE is one of the key markets for GE in the Middle East region, with a presence spanning nearly 80 years. GE has played an instrumental role in driving the growth efficiencies of varied business sectors of the UAE with over 150 million liters of water treated daily using GE technologies and supplied across the nation.