Glass LLC hosts Glass and Glazing Federation's technical conference.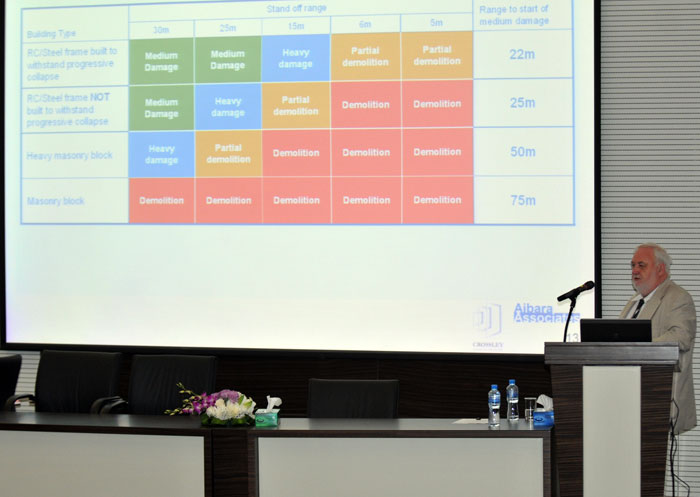 Glass LLC, glass pioneers in the Middle East and wholly owned by Dubai Investments (DI) PJSC, the largest investment company listed on the Dubai Financial Market, today served as hosts for a technical conference that was organised by Glass and Glazing Federation (GGF), industry authorities on flat glass and glazed products for the commercial and domestic sectors.
Titled 'Continuous Professional Development and Technical Conference', the first-of-its-kind conference was held at the Park Hall Auditorium at DI House at the Dubai Investments Park, and brought together experts, investors and manufacturers from the regional glass industry.
Ziad Yazbeck, Senior Vice-President, Sales and Marketing, Glass LLC, said: "Our support to the conference reflects our commitment to promoting best practices within the glass industry. Emirates Glass LLC, a member of Glass LLC, is one of the founding members of GGF's MENA region chapter and currently holds the chairmanship for this important and developing region."
A key highlight of the technical conference included a presentation by Brian Waldron, Chairman of ISO TC160 – Glass and Glazing in Buildings, CEN TC129 – Glass in Building and BS520 - Glass and Glazing. During his presentation, Waldron offered an overview of the Royal Institute of British Architects accredited sessions on 'Acoustics and Glass' and 'Explosion Resistant Glazing'. Waldron also presented a paper on GCC business exporters and the European Construction Product Regulations, which is now in force throughout the 27 member states of the European Union.
During the event, Steve Lipscombe, Chairman, GGF MENA Region, called upon GCC-based manufacturers to remain committed to observing quality standards and regulations. He also highlighted the need to stay informed on latest best practices to ensure a healthy growth for the sector.
Stephen Rice, Director, GGF, stated that as the industry authority, the Glass and Glazing Federation is instrumental in setting standards, producing technical publications and promoting health and safety. He added that the technical conference is in line with GGF's commitment to sharing expertise and market intelligence with industry stalwarts.
Other speakers at the conference included Richard Gulliver of RNG Consultants and Andy Dean of EXOVA.
Recognised by governments and organisations internationally, GGF plays a crucial role in setting new standards such as Building Regulations, Construction Product Regulations, CEN Standards and associated rules that govern and control the way buildings are constructed. The federation is also the voice of the industry and helps influence policies in construction.
Glass LLC brands through its subsidiaries - Emirates Glass, Lumiglass, Saudi American Glass and Emirates Float Glass - provide premium quality glass solutions to the construction, automotive, security and defense industries across domestic and international markets.