IDF Oman - Oman's Premier International Interior Design, Décor and Furniture Exhibition February 15-17, 2016
3rd IDF Oman - Interior Design, Décor & Furniture Exhibition which is organized by Al Nimr Expo, under the patronage of the Ministry of Housing & Public Authority for Craft Industries, Sultanate of Oman will be held from 15 – 17 February, 2016 at the Oman International Exhibition Centre in Seeb.

Oman's rapid progress in the construction and the real estate sector, has witnessed the launch of numerous commercial, residential & tourism projects, thus creating a demand for interior & outdoor design, décor & furnishings.

The key objective is to display the latest in technology, usage of materials and innovative approaches to interior design, décor & furniture. IDF has created to meet the growing demand, by bringing together all the leading companies in the industry under one roof.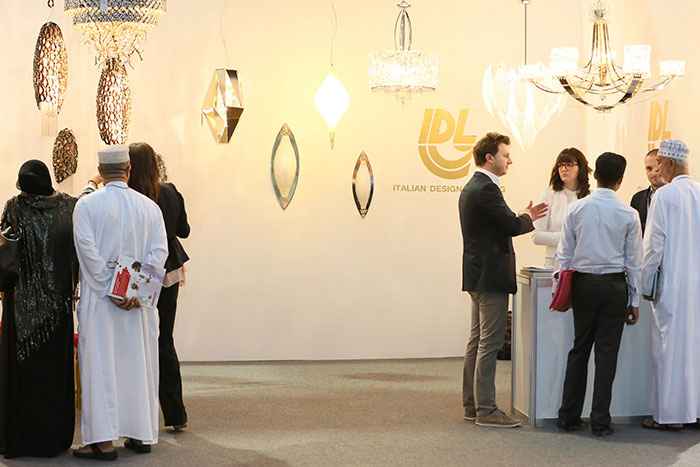 In its third edition, IDF Oman will be showcasing the Accessories & Art, Bathroom, Building Material, Carpets, Commercial Interiors & Fit Out, Décor, Flooring, Furniture & Furnishings, Interior Design, Kitchen, Lightings, Luxury Life Style, Outdoor Design & Build, Renovation, Retail Fit-Out and Eco Building, Surfaces & Finishes, Textiles, Vastu & Fengshui, to compliment the on-going construction of major infrastructure projects in the Sultanate, making the exhibition an 'exclusive bazaar'.

Though the exhibition is five months away, the marketing of the event has already kicked off full swing and IDF is set to get over 100 companies from across the globe beating the previous best from the past two editions.

The Diamond Sponsor for the event is; Kny Design GmbH; The Platinum Sponsor is; Décor Collezione / Uday Khimji International LLC; The Gold Sponsors are; MAF + Partners & Swiss Open Air Concept and the Visitor Badge Sponsors are Chiller & Vivid Security. The exhibition is also supported by Paragon International, American Hardwood Export Council, Egyptian Furniture Export Council, Association of Professional Interior Designers & AIA Middle East.

One of the main highlights of IDF Oman will be the Italian Area managed by MEDINIT SRL with over 45 Italian companies. Italy has long been seen as the structure of western art and design. Italian design concepts beautifully allow us to create an identity and express our chosen lifestyle and individuality.

Paragon Arts will again promote the art and the artists from both the local and international markets with their non-profit educational, social and entertainment CSR initiative.

For more information on 3rd IDF Oman 2016, please visit www.idfoman.com. To book your stand, kindly contact Adil Osman, Project Director @ +968 94041717 or media@alnimrexpo.com