Interview: Roger Haidar, Kele Contracting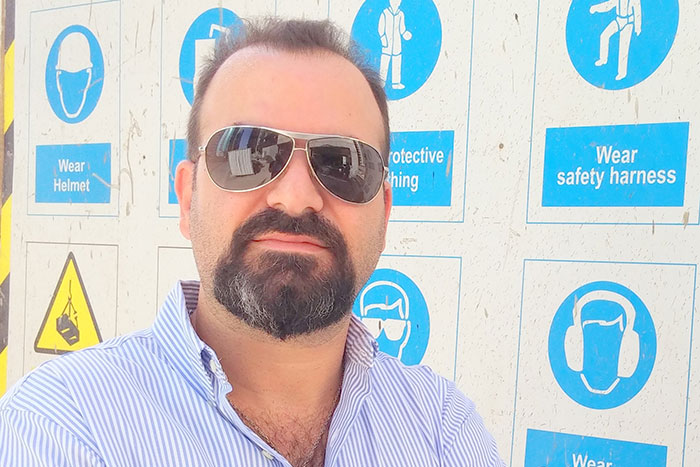 Roger Haidar, Executive Manager - Procurement & Administration, Kele Contracting.
What projects is Kele busy on in the UAE at the moment?

We have a very diverse portfolio of projects at the moment, including the 80 storey D1 Tower in Jaddaf, a couple of residential towers in Tecom, a hospital in Healthcare City, two labour camps, a beetroot factory in Nad al Sheba and a zoo.

How has the construction business environment changed over the least 18 months?

The hype for Dubai Expo 2020 has been building. Once the Expo was announced, we started receiving double the enquiries to tender for new jobs, however, it is still very cautious and it will take a bit of time to materialise. Payment terms were probably the biggest change in the last 18 months.

What have these changes meant for you and your colleagues in the procurement side of the business?

These changes mean more suppliers have been encouraged to come into the market, which leads to better competition and prices. Our job is to find those prices and save our company more money. However, the change in the payment terms has put us under pressure to find the best supplier, with the best payment terms. Lots of suppliers tend to ask for an upfront payment or PDC, to secure their payments.

How do you approach the application of new technologies?

With a cautious enthusiasm. New technology costs more and needs time to get contractor's trust.
We always attend seminars and demonstrations to keep ourselves up to date with new technology and follow up their applications in the market. We get ourselves into new technology when it is affordable and reliable.

What are the most influential factors in your decision making?

Quality, price, warrantee and payment terms are the factors influencing our decision. You can add the after sales support for new technologies as well. Lately, we have been seeing lots of provisional sums, with specified suppliers, to use in the certain projects. Even if we beat the product suggested, in price and quality, we still have to use the other supplier.

How critical are elements like local offices in your procurement decisions?

It is very important to have a representative office in the country for any effective troubleshooting or support. Penalties on delays are calculated per day, so we focus our dealings with suppliers based in the UAE to avoid those delays. Moreover, the cost of dealing with overseas suppliers would incur shipping, customs and insurance charges.

How does an event like The Big 5 Dubai influence the uptake of new ideas?

We use The Big 5 to explore new technologies and new suppliers. It is the biggest event for the construction industry and we benefit a lot from it. People from around the world come to check new ideas and technologies, which would improve their construction techniques. It is a show not to be missed.