Investing in Qatar: The world's second most attractive market
According to Ventures ONSITE, The Middle East & North African (MENA) countries Construction Projects Tracking System, the total value of Qatar's Construction Projects is estimated at US$ 280,204 Billion, which are spilt amongst various sectors including, buildings (US$ 136,484 Billion), infrastructure (US$ 103,426 Billion) and energy (US$ 40,294 Billion) development. The large allocations for development projects will open the door to investors, noting that the adoption of a budget of this magnitude will spur the Qatari economy to diversify its income sources in order to continue growing as a dynamic economy.

Qatar may have a small population, but it has huge plans for its infrastructure development in the next 20 years, it is the second most attractive market in the world for investments in infrastructure. Ventures ONSITE have estimated Qatar's total value of infrastructure projects at US$ 103,426 Billion.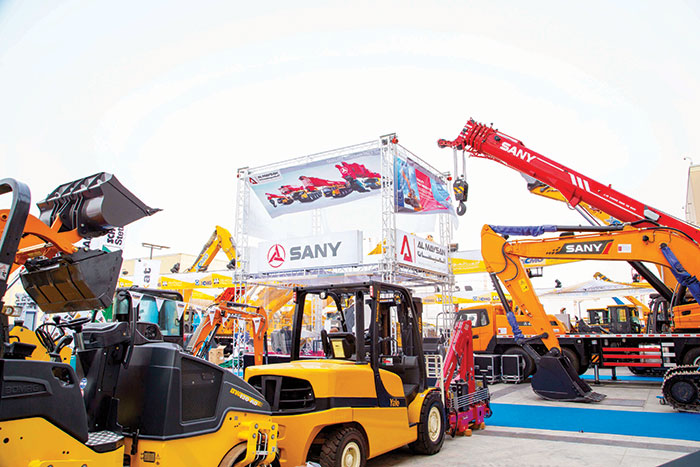 Each year, Qatar's construction market continues to grow with several projects in the pipeline. Many of these projects were planned before the FIFA World Cup win and are integral to realizing Qatar's National Vision 2030. The 2022 World Cup gives an added incentive for existing infrastructure plans by providing a hard date by which they must be operational. In 2014, the country saw an increase in awarding contractors with these various projects, from 2013 to 2014 contractor awards increased from US$18,022 Billion to US$35,956 Billion, which includes buildings, infrastructure and energy sectors.

Amid a dynamic economy and expanding market, Project Qatar 2015 will nurture the rapid development of Qatar's booming construction sector, being among the best attended exhibitions in the GCC for over a decade. The 12th International Construction Technology & Building Materials Exhibition is set to take place at the Qatar National Convention Centre, from 4 – 7 May 2015.

Commenting on the status of the construction sector in Qatar and its relation to Project Qatar, the Project Manager of the show, Rawad Sleem, said: "Investment is reaching record levels in Qatar as interest in the construction market is skyrocketing due to the preparations for the 2022 FIFA World Cup and the goals of the Qatar national Vision 2030. Qatar's construction projects have been estimated at around $280 Billion, and the booming market is being reflected by 80% exhibition space booked in Project Qatar 2015, 4 months ahead of the show. Local and international suppliers and manufacturers will be represented in the exhibition individually and through regional and international pavilions such as: Italy, France, Germany, India, Iran, China, Egypt, the UK, Turkey, Portugal, Austria, South Korea, Cyprus, Greece, Spain, Pakistan, Belgium, Taiwan, Thailand, Poland, the UAE and Saudi Arabia.

We are confident that Project Qatar 2015 will be the show's biggest edition to date."

Several transportation-related projects planned in Qatar include a new national railway system, featuring the Doha metro, light rail, freight and high speed lines.

Such a huge development program has, and continues to attract new entrants to the construction market, and indeed many other areas of business. Furthermore, recent reports have estimated that the global construction equipment market will hit $145.5 Billion by 2015, with a steady increase of heavy machinery sales across the GCC, and the consumption value of construction vehicles reaching $37.9 Billion by 2015 in Qatar (World Market Intelligence, WMI). Project Qatar 2015 aims to support the country's ongoing infrastructure development through one of its main concurrent events, Heavy Max 2015. The 12th International Exhibition for Heavy Machinery and largest event of its kind in Qatar and the Middle East, is the leading international exhibition that meets the needs of large construction projects in terms of heavy equipment, vehicles, machinery and cranes.Heavy Max attracts a massive number of manufacturers and suppliers from the world's leading brands, showcases the latest cutting edge construction machinery and equipment, and is an ideal platform to meet the demands of a billion-dollar-value construction market.

Project Qatar's expanding success and contribution to the construction sector will continue to enable those engaged in the industry and serve as a premier platform to boost the Qatari economy and further enhance healthy competition in the building sector.

About IFP Qatar Ltd.

IFP Qatar Ltd. is a member of IFP Group (International Fairs & Promotions), the leading exhibition and event organizer in the Middle East with a dominant footprint and a rich portfolio of B2B and B2C exhibitions, conferences and other events. With a proven proficiency in providing excellence for more than 33 years, our portfolio consists of more than 40 shows annually and more than 450 events to date.

For more information, please visit www.ifpqatar.com / www.projectqatar.com or call us on +974 4432 9900.

You can also follow us on:

Facebook LinkedIn Twitter YouTube