Manz Looks to Unlock Solar Power's Potential at the World Future Energy Summit
The UAE is at the forefront of a renewable energy transformation as it has pushed ahead with investments designed to diversify its energy mix and contribute to its 2030 energy goals. It already has made considerable headway in terms of projects on the ground. Dubai's Mohammed bin Rashid Al Maktoum Solar Park is one of the biggest renewable-energy projects in the region at a cost of AED 12 billion and will produce 1,000 megawatts upon completion.

Solar panels have been installed in government buildings in the capital as well as Dubai, and authorities in the country are now looking to introduce regulation that would facilitate the use of rooftop solar panels by businesses and residents. These exciting developments have created a growing need for cutting-edge and efficient solutions.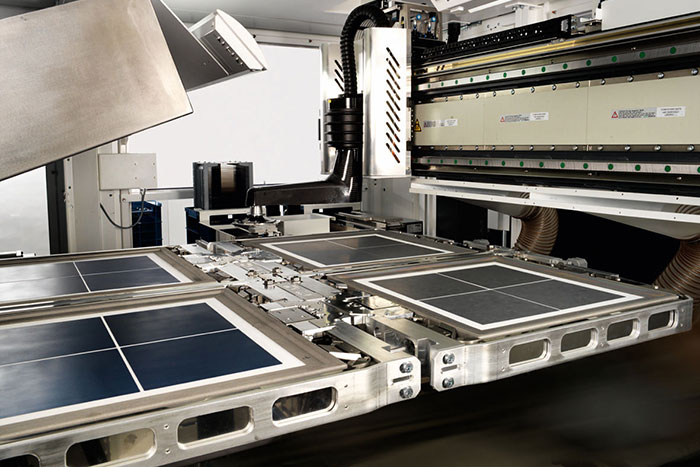 Manz AG, a world-leading high-tech engineering company, will be presenting a wide range of innovative offerings at WFES 2015. They include the Manz CIGSfab, which is the company's fully integrated turnkey production line for CIGS thin-film solar modules. Such an investment opportunity would not only facilitate efficient production process at a low cost, but it also enables local creation of jobs due to a maximum share of locally added value.

"The UAE is one of the frontrunners in developing, deploying and implementing the renewable energy source," said Mohamed Alammawi, Vice President of Sales in the Middle East and North Africa (MENA), Manz AG. "We are confident that our solutions can help energize the UAE's transformation to alternative energy production."

The 2015 edition of the World Future Energy Summit, kicking off on January 19th, will provide unparalleled insight into the enormous market opportunities for renewable energy across the Middle East and Africa. All eyes will be on the industry's leaders as they paint a better picture of what's in store for the future.

One of the main objectives of WFES this year will also be to maximize investment and ensure widespread adoption of renewable energy throughout MENA countries. Key items on the WFES 2015 agenda highlighting the region's renewable energy investment potential include the UAE's roadmap to a diversified energy future, the ambitious renewable-energy expansion plans underway in Saudi Arabia, and Morocco's transition from an energy importer to a net energy exporter.

"We are looking forward to sharing our insights and latest technologies with a global audience. WFES 2015 is the most important platform in the region to do just this," Alammawi added. "Research tells us that the potential of solar power adoption will increase in the near future as efficiency improves and costs continue to decline. Our company is well situated to tap into this growing demand in the years to come."