Marble sector on target for growth as part of burgeoning UAE building materials industry
With an investment of US$ 5 million (AED18.4 million) to set up a 3,000 square metre warehouse and factory facility in Dubai Investments Park, Marmo Classic Stones Factory LLC, is one of the UAE's leading suppliers of marble floors and paneling components. The potential for growth comes in part from the preparations for Dubai Expo 2020, and the emirate's long-term development plans.

In its first six months of business, the company secured a US$ 1.35 million (AED 5 million) contract, which reinforces belief that the UAE, and wider region offers the most growth potential for the sector. Marmo Classic Stones Factory LLC carries the UAE's widest selection of marbles, granites, onyxes, Travertine and limestone, as well as engineered stone from KalingaStone.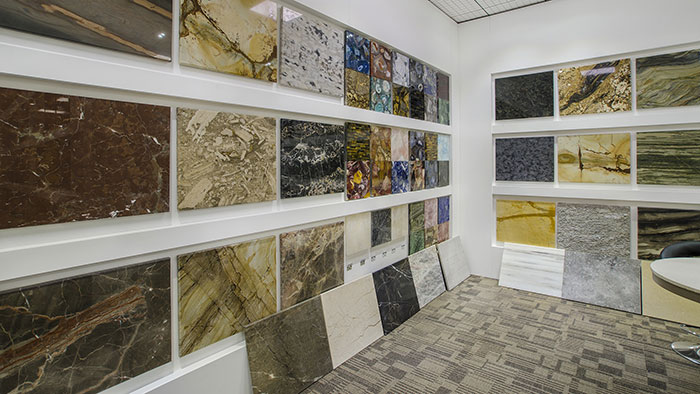 Although a new entrant to the market, the company has significant experience in the sector, and with projects continually being announced, both in Dubai, and the wider UAE, the need for raw materials is imminent.

"We're looking to grow the industry by introducing customers to a wider choice of marble, and essentially innovate the way in which it's used, both for commercial and residential properties," stated Subodh Shah, Managing Director for Marmo Classic Stones Factory LLC.

"I regularly travel the world inspecting new discoveries, and innovations in natural stone application, and feel it's time to shake off the traditional use of marble and look for new styles and ways to use these practical and beautiful stones. The market is in a dynamic phase right now, and we're projecting sales of around US$ 2.5 million (AED 9.2 million) during our first 12 months of operation."

With a selection of more than 200 styles and compositions, Marmo Classic Stones Factory LLC, is capable of importing and processing stone through its factory in Dubai, which is fitted with the latest calibrating, cutting, polishing and grinding machines, to ensure efficient cutting and finishing of each slab to meet variety of needs.