Monodraught's innovative Cool-phase system now available as BIM objects
Monodraught® is a leader in designing, developing and manufacturing products which help reduce cost, energy consumption and carbon footprint. Monodraught has delivered design, manufacturing and market solutions to thousands of projects in the UK and around the world.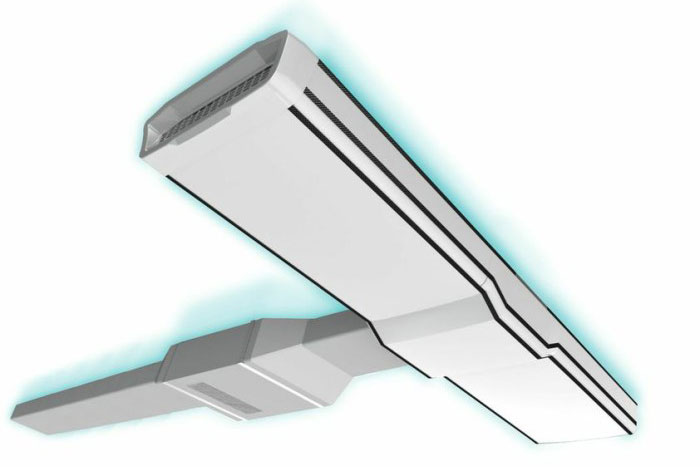 Cool-phase® is a low energy cooling and ventilation system which creates a thermally comfortable, fresh and healthy indoor environment whilst reducing the energy consumption and running costs of buildings.

The Cool-phase BIM objects have been created for the three product options of suspended ceiling, fascia and exposed void. Each option offers three configurations of thermal battery, which use innovative change phase materials, to provide the required level of performance. The objects, for Revit®, have been developed by BIMobject®.

The benefit that arises for the users on the BIMobject® Portal is that they now have access to low energy cooling and ventilation system as BIM objects, with all the necessary product data and technical properties.

Monodraught is aware that designers using BIM are better equipped to create sustainable buildings. Not only do they now have data rich BIM objects available to them but these can be used, with building performance analysis software, to optimise energy consumption. With one click Cool-phase objects can be placed easily into models and the co-ordination of fixing points and duct positions quickly checked.

The objects are available for Revit. Follow the link to explore and download the objects for free.

"The launch of the Cool-phase BIM Objects continues Monodraught's long history of integrating products within Building Simulation and CAD software", says Nick Hopper, Monodraught Technical Director.

"We are proud to be working with such an innovative company and to publish the Monodraught objects on the BIMobject® Portal. Making these objects available will further support those designers and constructors which are striving to use new technologies to deliver the best sustainable solutions", comments Matthew A Jackson, BusinessDevelopment Manager at BIMobject UK.