New technologies to launch in the Kingdom at the Hotel Show Saudi Arabia 2015
Hundreds of brands will descend on Jeddah on 3-5 May 2015 for the third annual Hotel Show Saudi Arabia, and this year will see the launch of innovative new technology products for the hospitality industry.

Saudi Arabia leads the Middle East in terms of the number of Internet and Social Media users and according to a new report published by Jones Lang LaSalle for The Hotel Show Saudi Arabia 2015, Jeddah and Riyadh alone will see an increase of 16,000 new hotel rooms by 2018. Over 50% of these will be 5-star developments.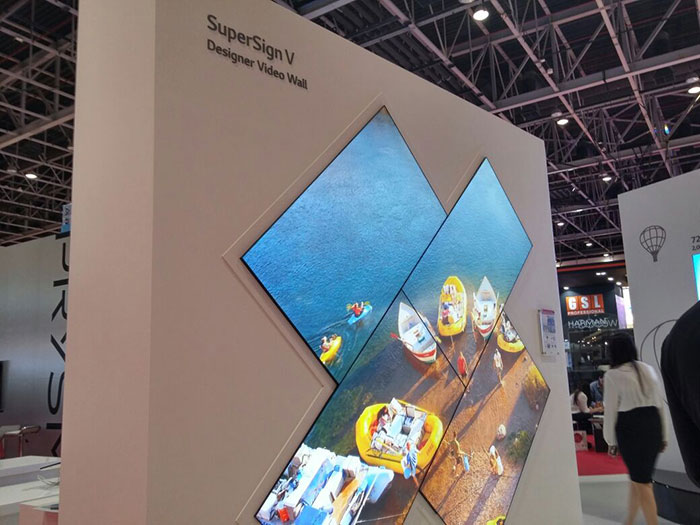 Global technology giants LG Electronics is capitalising on the increase of premium hotels in Saudi by introducing advanced new technology products designed specifically for this market, after recording "phenomenal" growth in 2014. Heejin Moon, B2B Business Director of LG Electronics said: "As the market leaders of commercial displays, LG Electronics will be showcasing an advanced line-up of Hospitality TV & Digital Signage products at The Hotel Show Saudi Arabia 2015."

He continued: "LG will be announcing new technologies featuring cutting-edge displays such as 3.5mm Bezel Gap Video Walls and Web OS Digital Signage. Premium Web OS Hotel TV LY960H IP-based programs will also be on display, designed to provide premium hotels with the finest, slimmest and most luxurious designs expressing a cinema screen. 98inch UHD Signage and 84inch Interactive White board solutions will also be on show. As the Saudi hospitality industry is growing rapidly, LG is making sure to maintain the No. 1 position in Premium Hotel Chain market."

Eric Rogers, Regional Head, FCS Computer Systems (EMEA) Ltd will be speaking at the Show's Vision Conference on how technology can now be used to ensure seamless hotel operations. FCS will launch its first data-capture solution, VEGA, described as the only 'Guest Behaviour Business Intelligence System' currently available for the hospitality industry. Rogers said: "The move towards Big Data is an important trend for global industries. With the ability to gather and analyse many guest data sources, the VEGA system will provide individual hotels and their corporate offices with a comprehensive view of guest behaviours and how they impact the business."

Accor HotelServices Middle East has 14 hotels in Saudi Arabia and plans to open 26 new hotels, bringing the total Accor network in KSA by 2018 to 40 hotels with c.10,000 rooms. Christophe Landais, Chief Operating Officer for Accor HotelServices Middle East, said: "As the digital stratosphere is growing at a very high pace, an ever-increasing number of customers are opting for online channels to make personalised bookings. This trend is catching on particularly quickly in Saudi Arabia, where internet and smartphone penetration rates are among the highest in the world. It's great to see so many innovative products being launched to meet the demand."

He continued: "At Accor, to ensure our hotels are equipped we have rolled out an Arabised version of Accorhotels.com and several digital programmes including Welcome by Le Club Accorhotels, a useful pre-check-in tool; Mobile First, an easy booking app; and Customer Centric, a centralised feedback platform."

LG Electronics and FCS join a long list of leading names in technology set to exhibit at the Jeddah event including Sharp, Toshiba, LEIN Technology, Locatel, Equinox Arabia and the event's Platinum Sponsor, Samsung Business. Meanwhile, other product sectors are just as in-tune with new technologies as demonstrated by Al Kamal International, the event's Gold & Badge Sponsors, and one of the most prominent design and build contractors in Saudi, who built the Kingdom's first high-tech school.

Thousands of the Kingdom's key decision makers in the hospitality industry will attend on 3-5 May 2015. To register for the FREE to attend Hotel Show Saudi Arabia and Vision Conference, Saudi Arabia 2015 visit: www.thehotelshowsaudiarabia.com