Schréder works with GCC governments to promote sustainability through LED lighting
Schréder has been in the region since 1969 and also undertook the first major lighting installation in Mecca in 1973. The years of experience have enabled us to understand the market and service it well through all the technological advancements the construction industry has undergone.

The big revolution in the lighting sector now is LED. It is getting a big push from all sides of the market because the government offers a value proposition when the carbon footprint is reduced or energy efficiency is improved.

The advent of technology, such as LED, has significantly helped the case for increased sustainability. The energy consumed by street lighting alone has a considerable impact on the total carbon footprint and electricity costs. Therefore, LED can definitely benefit the market, government spending and the environment.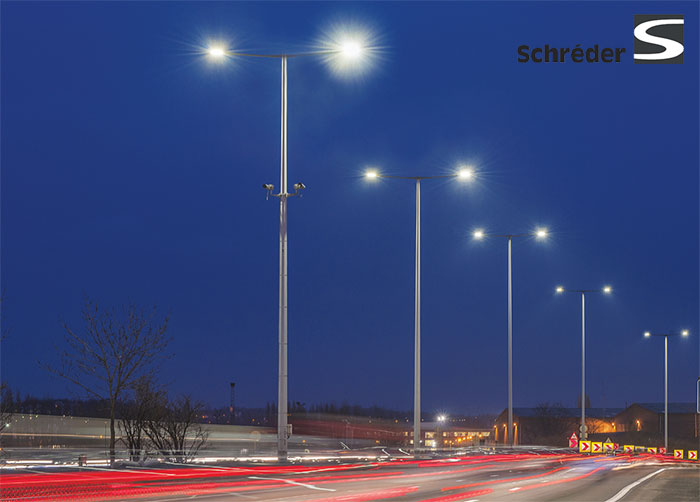 LED is electronic, unlike CFL or halogen lamps. Hence like all other electronics, it comes with an array of challenges when exposed to the environment. The biggest challenge with LED technology is to efficiently bring it into a country which is hot and humid, with heaving condensation at times. Electronics may not work well in extreme climate, especially when they are being used while temperatures reach 50°C. It is therefore important to look at LED not only as a lighting alternative, but as part of a total solution, ranging from lighting design and distribution to control systems, as well as attending to critical factors such as thermal management, local specifications and lighting levels.

In January 2012, His Highness Sheikh Mohammed Bin Rashid al Maktoum, Vice President and Prime Minister of the UAE and Ruler of Dubai, announced the launch of 'UAE Strategy for Green Development', a national long-term initiative aimed at developing a green economy in the UAE. Dubai's Roads and Transport Authority (RTA) has embraced this initiative with open arms, and the installation of LED lighting solutions to reduce power consumption and enhance urban visuals has been driven by their adoption of LED.

To support this vision, we have worked actively with the support of our partner BMTC to provide the state-of-the-art ModulLum solution, which is a multi-functional column comprising of a system which provides LED lighting with aesthetic coherence. This has been used for the new jogging track at Jumeirah Beach in Dubai. Due to its multiple lighting configurations and additional features, it is potent enough to meet every need in the urban lighting space, like it does with the Jumeirah project. The versatility of the ModulLum range, with its different modules for CCTV and public address system integrations, guarantees a perfect match between the architectural environment and the functional integration required for a project in an urban environment. The installation is expected to enhance visitor experience to the corniche, as well as facilitate future integration with smart city projects. The UAE aims to save nearly $517.2 million (AED1.9 billion) in street lighting costs, which could equate to 75% reduction in its carbon footprint and up to 60% in energy consumption.

We should not omit the rest of the region which is equally geared up and is achieving momentum in the LED lighting arena. Saudi Arabia, with a clear mandate being led by Riyadh Municipality, will soon install more than 14,000 Schréder LED light fittings across its projects, while the vision of the Abu Dhabi Executive Council too will see the installation of 18,000 Schréder LED Light fittings in the UAE's capital soon. With the arrival of the FIFA World Cup 2022, Ashghal (Public Works Authority) in Qatar has also laid very strong specifications and requirements for the development of LED in the country. It is encouraging to see regional governments taking practical steps and implementing policies to achieve energy savings through the implementation of efficient lighting solutions, such as LED and solar lighting.

Categories:
26 56 00 - Exterior Lighting