"Smart cities key to sustainability but not about technology", expert says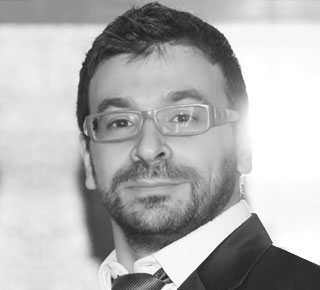 Alaa Dalghan, one of the leading experts on smart cities in the GCC and a key speaker at this year's The Big 5, has said connecting everyday items like bridges, traffic signals, and oil and gas equipment to the Internet of Things can be a key to achieving sustainability in the region.

Alaa, who is Director of Middle East and Africa for a multinational company specialising in the Internet of Things and smart cities called B&B Smartworx, has also said that the idea behind smart cities is not about technology.

"Smart cities are never about technology," he said. "What we must remember is that we are not promoting technology for the sake of using technology. The essence of smart cities is two-fold. It is about using resources more efficiently and being environmentally-friendly, and most importantly, it is about creating services that enhance lifestyles," he said.

The Internet of Things is essentially when places such as manufacturing floors, energy grids, healthcare facilities, and transportation networks are connected to the web and, having started out as a marketing buzz word Alaa said it is has since developed into a concrete initiative capable of solving complex everyday challenges.

"The Internet of Things extends across many verticals in the technology industry and is shaping up to be the key enabler of smart cities," he said.

"The biggest challenge in this regard, is efficiency. GCC nations are often listed among the top nations in terms of emissions, waste, and other environmental impacts. These are real problems that can be addressed, can be reduced, and can be fixed, dare I say it, by smart cities driven by the Internet of Things," he said.

However, before this potential can be realised, he said the industry must have a clearer definition of what the Internet of Things is.

"We must first define what we mean by the Internet of Things before we can harness its full potential. This is simple and starts with thinking about what is connected to the web at the moment. Your phone, my phone, your i-Pad, my laptop," he said.

"But what if everything else is connected to the internet? What if a bridge, traffic signal, irrigation system in a park, or oil and gas equipment was connected? When these ordinary day to day things are connected to the internet, then you can derive bigger value from them. You can present an economic case," he concluded.

Drawing on an example in Ireland, where traffic signals connected to the Internet were used to replace timing systems and cut commutes by up to 30 percent, he said Dubai is also playing its part in shaping understanding towards smart cities.

Another example he cites is of an Internet of Things system being considered for use in public parks. This is something he said has been successful in Barcelona and is based on technology that activates sprinklers according to the level of moisture in soil, which is saving water that would otherwise be wasted on plants that don't need it.

The Internet of Things and smart cities are topics that Alaa is scheduled to speak about as part of a series of free, certified, expert-led workshops at The Big 5. As the largest building and construction event in the Middle East, The Big 5 is seen as the cornerstone of the GCC construction industry and a leading provider of contemporary and insightful education on innovative new technologies, techniques, and building regulations.

Alaa is a regular speaker on smart cities in the region, participating in between 8 to 12 smart city conferences each year within the GCC.