Sustainability no longer an option, regional hoteliers told.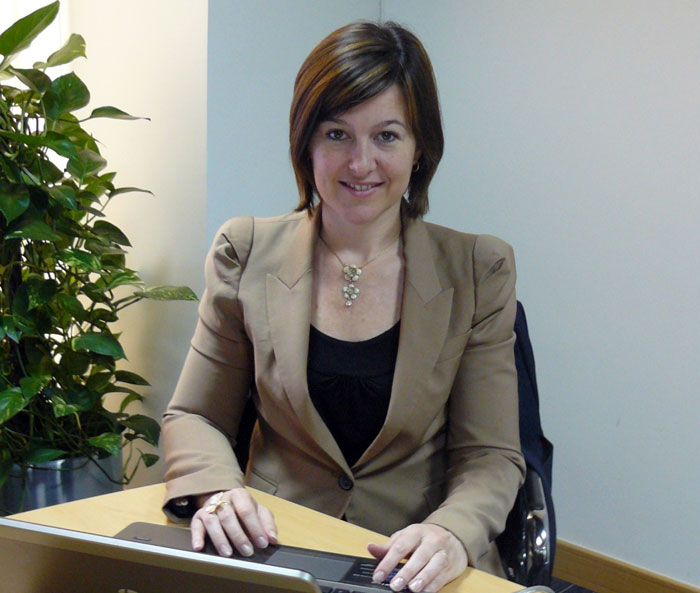 Sandrine Le Biavant, Division Manager at Farnek Avireal.
The irrefutable benefits of sustainability in the Middle East hospitality industry, has been bought to the fore by internationally-recognised Green Globe Certificate (GGC), at a number of high profile seminars in Dubai recently.
GGC which has an exclusive regional partnership with Dubai-based Farnek Avireal, presented the latest trends in sustainability to travel and tourism experts and delegates at two of this year's biggest hospitality events – Arabian Travel Market (ATM) and the ongoing Hotel Show.
Apart from outlining the manifest benefits of investing in sustainable practices such as better management and more efficient use of existing resources, Bradley Cox, Communications Director, GGC, pinpointed the biggest challenge facing hotel management is scepticism especially when hotels actively seek to 'become' green.
"More than 75 per cent of potential hotel guests simply do not believe 'green' claims posted on hotel websites," he said.
"We always hear the slogan 'going green' implying the next step towards a better future. Now it is time to 'be green'. And it is by 'being green' when others are 'going green' that will give you that competitive edge.
"Well over 80 per cent of tourists want a sustainable solution to their travels and more than 40 per cent of them are prepared to pay more for it. With a marketing reach of over 1 billion consumers worldwide, reputable organisations such as GGC are a trusted source," Cox added.
The number of environmentally-aware tourists, are rising as more and more travellers consider their impact on the environment. As a global pressure group, environmentalists have gone from being a fringe group of 'tree huggers' in the eighties and early nineties to a powerful lobby courted by all mainstream political parties.
"The travel experience itself becomes a tangible expression of the travellers' desire to be sustainable, and hotels need to match this image in order to sustain their future development," said Cox.
Adding weight to the argument in favour of sustainable hotel development, both the Dubai Department of Tourism and Commerce Marketing (DTCM) and Emirates Environmental Group (EEG) have voiced their full-support of initiatives that consider tomorrow's users as much as today's.
Indeed, speaking alongside noteworthy industry figureheads including Shaikha Al Mutawa, Director of Business Development, DTCM and Habiba Al Marashi, Chairman, EEG, and presenting last evening (Wednesday 16 May) at the EEG's 5th Community Lecture at the Dubai Customs premises, Cox's presentations reinforce the sustainable performance benchmark the GGC provides hotels and its pertinence to Middle East markets.
And as the UAE is estimated to spend up to $80 billion on energy by 2020 to meet increasing demands for electricity in a growing population, prudent returns of investment (ROI) and reduced energy consumption have never been higher on the hospitality business agenda.
"Using Hotel Optimizer, an online benchmarking tool, participants in the GGC programme can calculate their carbon emissions including the financial cost, which enables them to track their performance of energy and water consumption as well as non-recyclable waste production, not only month by month, but compared with their competitive set in terms of hotels size and type," said Sandrine Le Biavant, Consultancy Division Manager, Farnek Avireal, who also presented at both seminars.
"The bottom line with sustainability is that it saves hotels money by dramatically cutting utility bills while promoting environmental awareness and corporate social responsibility (CSR) at the same time as keeping guests and shareholders happy.
"In a nutshell, hotels could reduce their carbon emissions by over 6,000 tonnes per annum and save at least $5 per room per night," added Le Biavant.
The GGC, with its exacting 300 plus criteria protocol, is recognised as the premier worldwide sustainability stamp for the tourism industry and more than 800 businesses in 50 countries signed up to the initiative.