The Big 5, Middle East Concrete and PMV Live get even bigger in 2014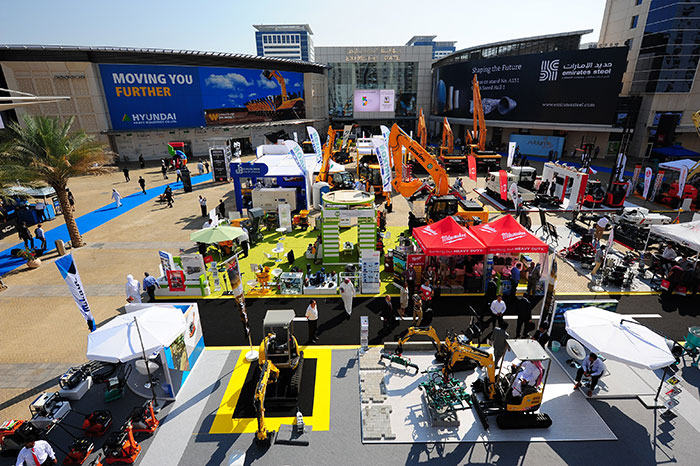 The Big 5 2014, co-located with Middle East Concrete and PMV Live, will be the largest ever held in the region as its construction sector enjoys unprecedented growth.

GCC countries will award $195.67 billion of construction contracts this year, up almost $35bn compared with 2013, according to a report commissioned in the run up to The Big 5, the region's largest building and construction event.

The report by Ventures Middle East says governments across the GCC are involved in "heavy investment…irrespective of their budgetary balances".

In the UAE, Ventures has forecast a 4% increase in the country's GDP this year to more than $400bn, fuelled by the construction sector.

This year's The Big 5, and its co-located shows Middle East Concrete and PMV Live, will host more than 2,700 exhibitors from 60 countries, with 25% representing new exhibitors in 2014.

In 2013 The Big 5 attracted more than 74,000 industry professionals from 124 countries and Andy White, the Group Event Director for The Big 5, says he expects this number to increase even more this year.

Alongside the record number of exhibitors is a spectacular educational programme, according to White.

"The programme has increased our audience appeal and attracts a more diverse group of visitors. This year there will be 55 CPD certified workshops, allowing attendees to learn at the show and earn professional recognition," White said at today's press conference.

The four-day workshop programme has high-profile specialists on a range of subjects including green building, project management, PPP financing and contract resolution.

White said: "We have engaged this year directly with HR departments to ensure they know the value to their staff of the professional development available at The Big 5."

There is also a two-day Sustainable Design & Construction Conference, which begins on the second day of the show. The region has embraced sustainable practice in the past five years introducing legal requirements on constructors.

"The sophistication of the industry and the requirements of clients for higher levels of buildings, products and services has certainly increased in pace and complexity. Sustainability has quickly picked up in the region, especially in the UAE, and we continue to see major advances in green buildings," said Mario Seneviratne, Managing Director of Green Technologies, a LEED Fellow and a member of the judging panel for The Big 5's Gaia Awards honouring sustainable and green products.

Guest speaker at the conference Engi Jaber was part of the team that delivered the first hotel in Abu Dhabi to earn a two pearl Estidama certificate.

She said: "I believe we will see more requirements and the regulations will become more stringent. People are realising that even if regulations are increased, developers will still be eager to do it as everyone benefits."

The third day of The Big 5 sees a one-day conference How to Trade in the UAE where Adil Al Zarooni, Vice President of Sales at Jebel Ali Free Zone (JAFZA) is one of the speakers.

He will offer a unique insight into how free zones work and how foreign companies can enjoy unrestricted labour import and capital export.

He says: "We support businesses to succeed and out unprecedented connectivity, through land, sea and air allows companies to reach customers around the world."

The Big 5, Middle East Concrete and PMV Live take place next week from 17 – 20 November at the Dubai World Trade Centre and are open from 11:00am to 7:00pm daily.