UAE fit-out company launch maintenance division
Plafond, the well-known Dubai based fit out company has launched a new Maintenance division. The division, which is headed by Sami Hourani, an English Jordanian national with more than 32 years within the facilities management and engineering industry, will provide and manage hard services.

The newly launched services come just after Cityscape Global, which took place at the end of September, where several companies and hotels unveiled expansion plans. 'Dubai is at its building peak with so many new properties and buildings set to rise within the next few years, it was only natural that we wanted to introduce internationally high standards in facilities management at Plafond and offer that premium service to local businesses,' said Sami Hourani, Facilities Management and Maintenance Director at Plafond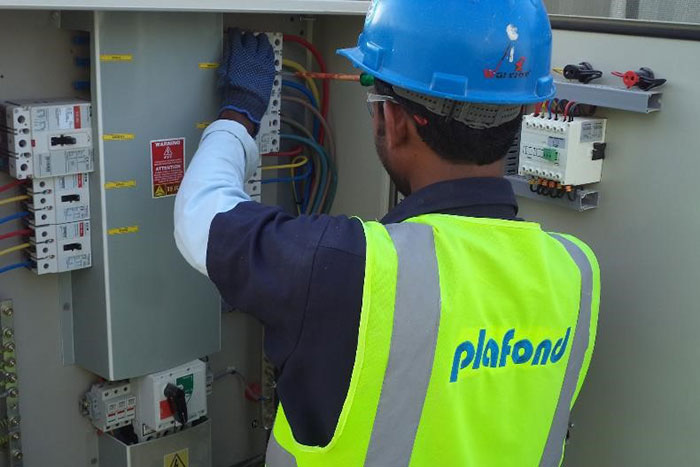 Just some of Plafonds new service for facilities management include MEP & Civil maintenance and repairs (including Mechanical, electrical, Plumbing, HVAC, Masonry, Painting and Carpentry) and Soft Services such as water tanks cleaning, landscaping and irrigation maintenance, pest control and cleaning services.

'At Plafond we have been aware of the need to introduce a new maintenance company to Dubai for some time, we received enquiries constantly from our customers about maintaining projects that we have completed. Facilities management is a booming market at the moment in Dubai with so many buildings rising so quickly, introducing a division which would allow us to change the perception and service delivery of maintenance due to a customer focused ethos seemed only natural at this time. By focusing on flexibility, efficiency and service we maintain our high standards through constant training and vigilant management,' Hourani added.

Plafonds newest division is offering "Great service by great people" around the clock; customers are able to select their chosen response time for the services offered, including management and maintenance of specialized MEP systems such as CCTV, UPS systems, access control, lifts and lifting equipment through and planned preventive, reactive and corrective maintenance, whilst comforted by the knowledge that all of the company's employees are trained to the highest standards.