Unified sustainable GCC-wide building regulations can create more opportunities and benefit society.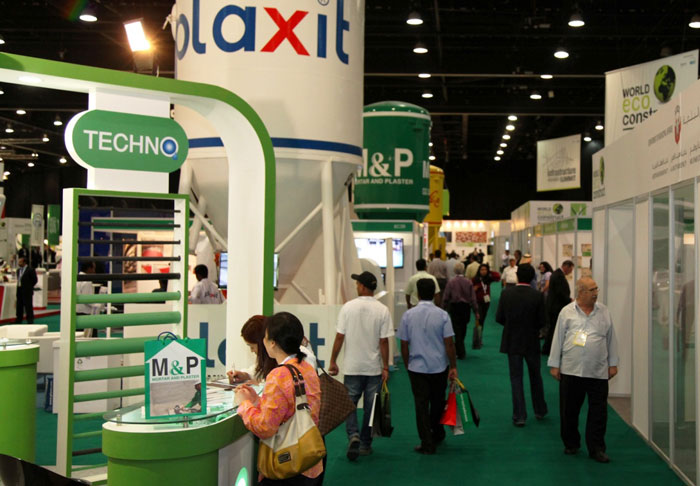 A unified GCC-wide building regulation and rating system embedded with sustainability guidelines would signal a boost for the regional construction sector, a sustainability expert from the Abu Dhabi Department of Municipal Affairs (DMA) has said today.
Matthew Plumbridge, Consultant for Environment and Sustainability Planning at the DMA said that regional standardised building codes would be beneficial in driving the sustainability movement in the GCC, in turn attracting more investment in the construction industry.
"I think that the consulting and contracting world would celebrate the idea of standardised GCC-wide building regulations that have sustainability embedded throughout," said Plumbridge, who was speaking on the final day of the WORLD ecoConstruct Summit, taking place at Abu Dhabi National Exhibition Centre.
"Unified sustainable construction codes and standards across the Gulf region would go a long way to ensuring a common quality benchmark for the construction industry. This in turn would increase investor confidence in the construction sector."
WORLD ecoConstruct Summit is a feature of the WORLD ecoConstruct exhibition, the pioneering 'green' construction event putting a spotlight on the growth of global sustainable design and construction of the built environment.
The four day event opened on Sunday 22 April, and also features the infrastructure ARABIA Summit, providing engineering and construction professionals with the latest regional infrastructure developments.
Plumbridge was taking part in a panel discussion about the reasons behind green building and why it is good for society and the economy. He said that while regional standardised sustainable building codes would be welcomed by the construction industry and would boost investment, individuals and end-users also need to be part of the 'green' revolution in a sustainable built environment.
"Occupants in buildings also need to be more active to drive the sustainability movement," Plumbridge stated. "I once heard the adage 'passive buildings need active occupants' which sums it up quite nicely. Individuals need to develop data, understand consumption patterns and look at ways to reduce them. It's not unlike running a household budget. 'Once you can measure, you can manage' is another useful adage from the sustainability community."
Dr. Arman Farahmand-Razavi, Director of Transport at engineering and design firm, Ramboll Middle East, UAE, and speaker at the infrastructure ARABIA Summit added that the societal benefits of adopting unified sustainable construction codes and systems would be far wider reaching than that which can be measured.
"Sustainability is not just about dirhams and fils," said Farahmand-Razavi. "There is of course potential monetary savings in adopting sustainable construction practices; reducing construction waste, use of local materials, use of recycled material in construction all help. Designing energy efficiency or optimised operation will have long-term operation cost implications.
"But there is also the social responsibility aspect of sustainable construction that has values for society that cannot easily be measured in monetary terms. Certainly the UAE has a good framework, and we are seeing the process in Abu Dhabi bringing good examples such as the establishment of the Urban Planning Council and the Estidama framework."
WORLD ecoConstruct is the only event in the Middle East putting a spotlight on the growth of global sustainable design and construction of the built environment. The four day event is co-located with the 6th edition of Cityscape Abu Dhabi – the region's leading real estate development exhibition – bringing together stakeholders from every stage of the construction industry supply chain.
WORLD ecoConstruct is supported by Foundation Partner, the Department of Municipal Affairs, Sustainable Knowledge Partner Masdar City, Strategic Partner Emirates Green Building Council, Principal Sponsor Emirates Steel, Platinum Sponsor Rajhi Steel, Gold & Future Build Sponsor BASF, and is endorsed by the UAE Business Council for Sustainable Development.