$1.2 Trillion Worth of Construction Projects Planned or Underway In Saudi Arabia
Saudi Arabia's most popular construction event is back for the sixth year with more exhibitors and the biggest free education seminar programme in the country.

The Big 5 Saudi 2016 in Jeddah from 7 - 10 March will bring together many of the world's leading construction suppliers as well as key architects, engineers, contractors and developers.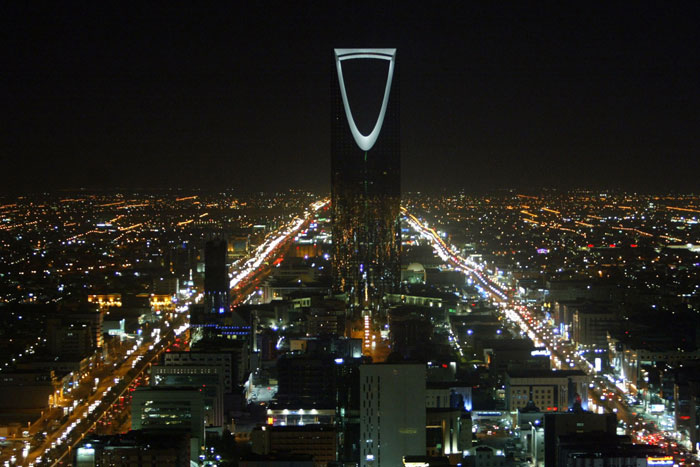 Riyadh Skyline
This year's educational programme is the most comprehensive ever hosted at the event, with 27 of the free-to-attend workshops earning participants CPD certification. Also taking place is the vision in construction seminar series during which the future of Jeddah's construction sector will be discussed, alongside a discussion of business critical topics across the wider Kingdom.

Jamil Ghaznawi, National Director and Country Head of Jones Lang LaSalle in Saudi Arabia, said: "2016 will see the commencement of the FAKD, Business Park, Al Khozama Project and several residential projects all over KSA. I also believe that the new facilities provided by the Saudi Arabia General Investment Authority to promote foreign investments will attract more organizations to open local offices in Saudi. This will accordingly increase the demand on office fit out."

Deloitte's 2015 Powers of Construction report stated that Saudi Arabia is once again the GCC's biggest construction market, with more than $1.2 trillion worth of projects either planned or under way.

The Saudi government released its spending plans for 2016 on December 28 with a $54 billion (SAR 204bn) commitment.

Spending on key social infrastructure projects was maintained with education and healthcare projects accounting for 35 per cent of the total.

Another big focus this year will be Saudi Arabia's adoption of the standard form contracts published by the International Federation of Consulting Engineers (FIDIC) for government contracts.

Experts will be at the event to explain the benefits of this move to developers, contractors and sub-contractors, which are primarily to simplify disputes and make it easier for international companies to operate in the kingdom.

Alongside road, rail and education investment, the government has pledged to build 500,000 new homes for its people. The determination to meet that goal was demonstrated in December when it introduced a new tax to force developers to get on and build on undeveloped urban sites.

FIDIC was set up in 1913 in Switzerland. Its main objective revolves around building the base and pillars for the best practices in construction and the resolution of architect related dispute.

FIDIC's contracts are considered the most reliable and famous contracts in the industry.

The Big 5 Saudi is supported by Platinum Sponsor National Corporate Bank.