About Bengalac
Bengalac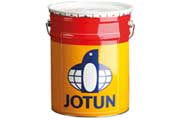 A superior alkyd-based enamel paint for all your interior walls, as well as wooden and steel surfaces. Durable, reliable and smooth, this top-notch product won't let you down.
Recommended Application
For new walls use: Paint 1 coat of PVA Primer, 2 coats of Stucco, followed by 2-3 coats of Bengalac.
For repainting walls: Directly apply 2-3 coats of Bengalac.


09 90 00 - Painting and Coating