About Jotashield Extreme
Jotashield Extreme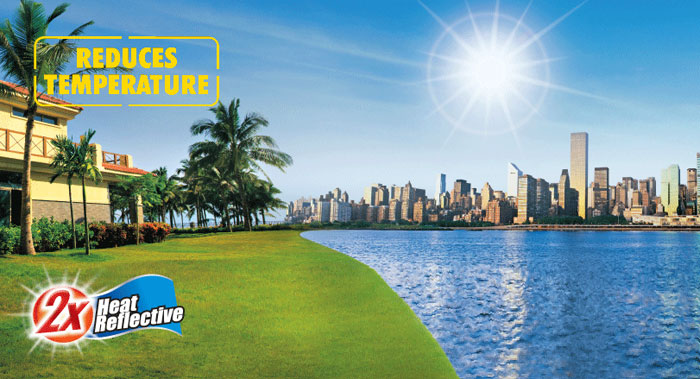 It's a fact that all the exterior walls of your home absorb the heat from the sun, The heat is absorbed in the form of infrared rays from sunlight. This leads to a warmer interior. higher cooling costs and faster paint deterioration. Jotashield Extreme comes with the revolutionary, 2X Heat Reflective feature.
Jotashield Extreme colours reflect up to twice the amount of heat away from your walls compared to standard paints. The secret lies in Jotun's ground breaking pigment technology which utilises infrared reflective pigment. Now all your colours can become 'cool' colours.
Urban areas are hotter than rural areas. This phenomenon is known as the "Urban Heat Island Effect". This is mainly caused by buildings and infrastructure absorbing more heat from the sun compared to forested areas. Introducing Jotashield Extreme, the next generation of exterior paints.
Jotashield Extreme has been developed using cutting-edge technology that surpasses stringent internal and external requirements to deliver outstanding durability, colour protection, and heat reflection.
09 90 00 - Painting and Coating