About Woodshield Interior Stain
Woodshield Interior Stain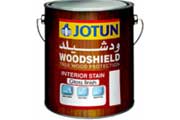 Transparent finish captures and preserves the natural elegance of the earthy wood. And with its low odour property and quick drying formula, application becomes a breeze as well.
Recommended Application
For new application: Sand the surface of the wood thoroughly. Once done, clean the surface with a cloth to remove the dust. Finally, apply 1 coat of woodshield.

09 90 00 - Painting and Coating