About AvK
Brochures

AvK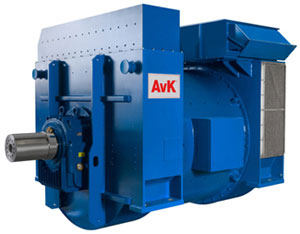 Cummins Generator Technologies offer a range of quality products under the AvK product brand from 600kVA to 20MVA.
AvK generators meet the critical needs of various applications - be it in extraction of oil, gas, coal or minerals on land or at sea, continuous power supply, parallel operation in power plants, industrial plants, hospitals and high-rise buildings; mobile applications such as railway vehicles, cranes, marine or wind power demanding the highest level of electrical performance.
AvK generators are suitable to be driven by diesel and gas engines as well as wind, gas and steam turbines.
01 51 00 - Temporary Utilities
26 32 00 - Packaged Generator Assemblies