About Emission Solutions
Emission Solutions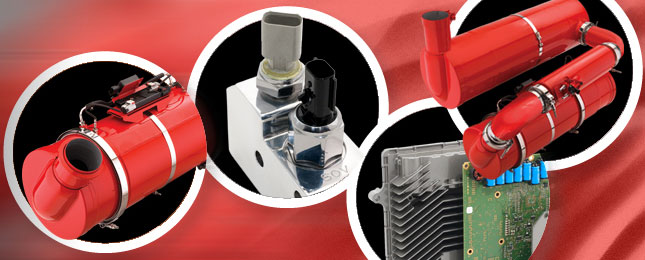 Our Experience is Your Solution
Cummins Emission Solutions (CES) is a leader in catalytic exhaust products. With over 2.0 million units in service, we deliver products that work. Our legacy of technology, our 30 years experience in exhaust engineering and manufacturing, and our partnerships with the leading component suppliers provide a high level of dependability and performance.
A Legacy of Leadership
Founded in 2002 to focus on aftertreatment for upcoming emissions regulations worldwide, Cummins Emission Solutions is a separate business unit within the Cummins Components Group. It has become the market share leader of emission solutions to on-highway truck manufacturers for the medium and heavy-duty, Euro IV/V and EPA 2007 markets. We're also a leader of retrofit emissions solutions in North America.