About JET Diesel Generators
Brochures

JET Diesel Generators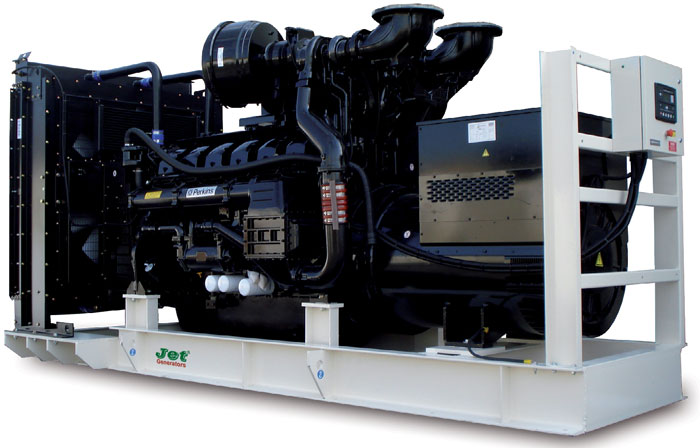 Jubaili Bros offers a wide range of JET brand Diesel Electric Generators - powered by Perkins engines, ranging up to 2200 KVA.
Designed in compliance with International quality standards, these generating sets are widely used and appreciated by Jubaili Bros' clients all across the globe for their rugged construction, superior performance and exceptionally low maintenance cost.
With a team of highly qualified professionals, manning their R&D facilities, Jubaili Bros constantly strives to impart and incorporate latest technologies to improve the efficiency and performance of JET Diesel Generators. These Generating Sets are customized to cater to the diversified needs of individual consumers and corporate world.
JET Diesel Generators provides one year Warranty against manufacturing defects, which is in line with manufacturer's Warranty terms and conditions.
Jet Diesel Generators meets the following standards: BS4999, BS5000, BS5514 IEC 60034, VDE0530, NEMA MG 1.22 and ISO 8528.

01 51 00 - Temporary Utilities
01 51 13 - Temporary Electricity
01 51 16 - Temporary Fire Protection
01 51 19 - Temporary Fuel Oil
01 51 23 - Temporary Heating, Cooling, and Ventilating
01 51 26 - Temporary Lighting
01 51 29 - Temporary Natural-Gas
01 51 33 - Temporary Telecommunications
01 51 36 - Temporary Water
01 51 00 - Temporary Utilities