About FOAMGLAS Insulation
FOAMGLAS Insulation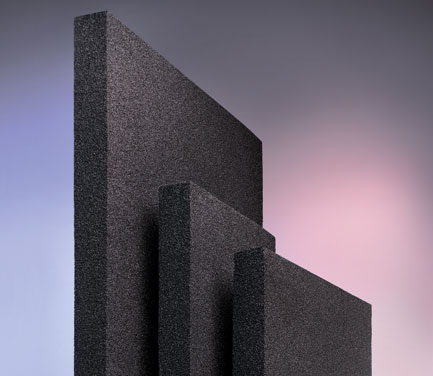 FOAMGLAS® is a high-quality thermal insulation material for structural engineering and for technical operating plants. The insulation is manufactured primarily from recycled glass (> 66%) and natural raw materials that occur almost without limit in nature. With the recycling of glass, FOAMGLAS® makes an important ecological contribution.
FOAMGLAS® Insulation is a lightweight, rigid material composed of millions of completely sealed glass cells. Each cell is an insulating entity in itself. It provides long-lasting performance, little or no maintenance and a unique blend of physical characteristics.

Impervious to water vapor µ=∞
Waterproof, can never get wet
Non-combustible, best fire safety, fire rating EUROCLASS A1
FOAMGLAS can be used for roof (parking, green, load bearing), walls (cladding, cavity, rendering), inside, floor and chilled water line application.
Source: www.foamglas.ae
07 21 00 - Thermal Insulation
07 22 00 - Roof and Deck Insulation