About Cocif Hospital Door Collection
Brochures

Cocif Hospital Door Collection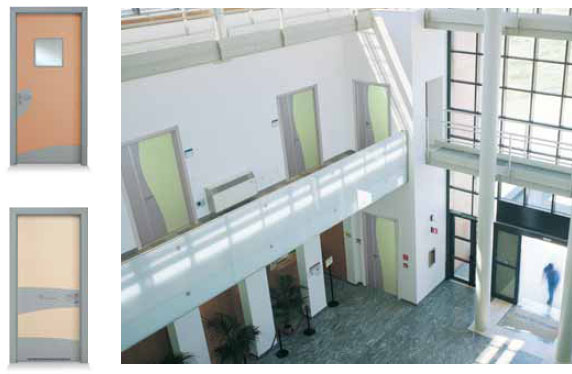 COCIF's commitment to research and quality for all types of products and technical achievements resulted in a new line of doors specifically designed for Hospitals and sanitary premises. A joint project with Studio Carrara International, Hospital series represents a line of doors whose technical, aesthetic, functional, hygienic and safety features will meet all requirements as set in this specific building sector. The collection comprises 4 models, all of which are provided with certificates that were released in compliance with the strict standards as required by Hospital construction. Such include REI30 fireproof/soundproof 34 db. Hospital doors are characterized by state-of-the-art technology and unique design which will perfectly fulfill any architectural and technical requirement.
08 14 00 - Wood Doors
08 14 13 - Carved Wood Doors
08 14 16 - Flush Wood Doors
08 14 23 - Clad Wood Doors
08 14 23.13 - Metal-Faced Wood Doors
08 14 23.16 - Plastic-Laminate-Faced Wood Doors
08 14 29 - Prefinished Wood Doors
08 14 33 - Stile and Rail Wood Doors

Categories: wood doors, wooden doors, timber fire door, fire rated, fire protection, hospital doors, BM Trada certified, BS 426: Part 22, ISO 9001:2000.