About Cocif Wooden-Aluminium Windows Collection
Cocif Wooden-Aluminium Windows Collection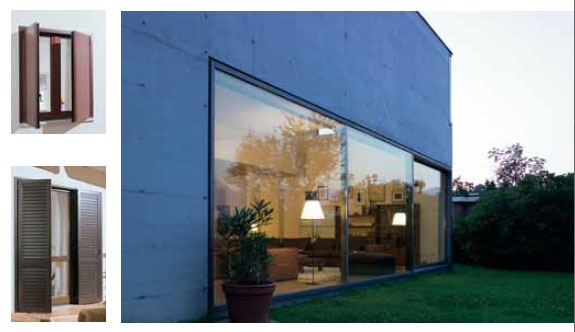 Our long experience in the field of outdoor doors and window frames has given rise to a line of windows which brings together the various finishing of wood for all types of interiors with an exterior finishing in stove-enamelled aluminium.
The warmth and beauty of wood combines with the resistance and protection provided by aluminium. For exterior blinds the various models proposed are made entirely from aluminium and the solutions, both on jambs and wallmounted, can be matched to the corresponding window in the best possible way.
08 50 00 - Windows
08 52 00 - Wood Windows

Categories: windows, wood, wooden, aluminum, stove-enamelled aluminium.