About Cocif Wooden Windows Collection
Brochures

Cocif Wooden Windows Collection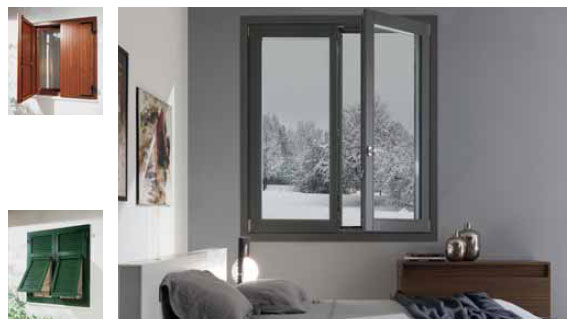 COCIF's production of wooden windows includes two single weatherstripping and two double weatherstripping frames which have been tested and certified in compliance with UNI regulation on air-wind, water-tightness and thermal insulation.
Double-weatherstipping Windowframes are also available in 34 db (R2 class), 41 db or 44 db (R3 class) model. A window system based on a frame, box C type and rollino shutter is now available in the following soundproof versions: 37 db and 42 db. On request they can come with 7 types of external shutters of solid wood.
Alternatively a window system fitted with a PVC or aluminium roller shutter is also available. COCIF windows are fully compatible with lots of different systems and technical solutions.
08 50 00 - Windows
08 52 00 - Wood Windows
08 56 00 - Special Function Windows

Categories: wood window, wooden windows, timber window, soundproof, 34 db, R2 class, 41 db, 44 db, R3 class, 37 db, 42 db, external shutters, solid wood.