About COCIF Middle East
COCIF Middle East
Address:

Office 1006, Sidra Tower
Sheikh Zayed Road, TECOM

City:

Dubai

show map

Country:

Phone:

Fax:

Website:

Email:

cocif

xportemirates.com

Contact Person:

Company type:

Manufacturer
COCIF is producing standard and customized interior doors, exterior doors as well as fire rated doors with different Italian and British systems and standards that are approved by local authorities and complying with local civil defence regulations as COCIF being a member of BM-TRADA certification party (FD30,FD60 & FD90). COCIF is supplying its products for the Italian, European, Russian, Indian, Chinese, Japanese, South African, North African as well as the Middle Eastern Markets.
COCIF has given the GCC market a special importance because of the great current potential resides by having a marketing office dedicated to follow up our clients in the region and to introduce our products to new possible clients.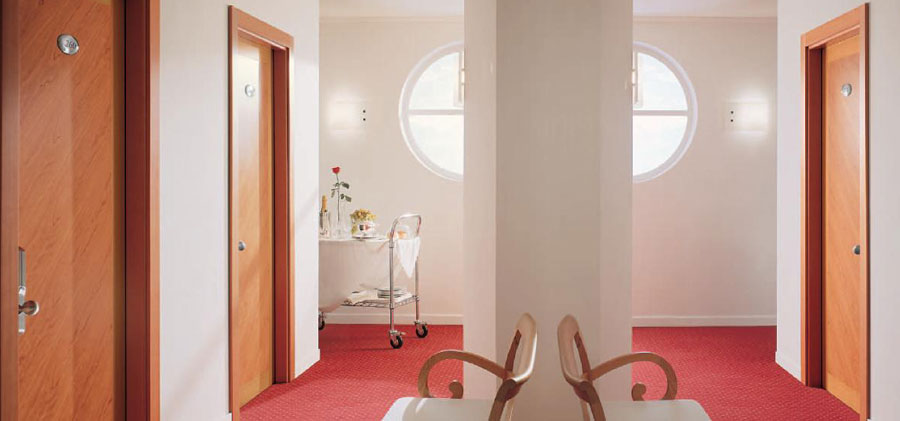 Established in 1945, COCIF now is employing around 450 personnel working in state-of-the art 80,000m2 plants that are producing already sold 4,500 doors and 4,500 wooden and wooden-aluminum windows each week. The results in 2008 were 90 million Euros of turnover; 20% of which were abroad.
COCIF offers 12 different collections of doors and one for windows, blinds and shutters in wood and wood-aluminium. These collections include products that can boast cutting-edge standards in terms of their quality and design, courtesy artists like Tonino Guerra and internationally renowned architects such as Gae Aulenti.
COCIF doors are now being used in Projects such as Jumierah Lake Towers, Dubai Silicon Oasis, Dubai Sports City as well as many other prestigious projects in Saudi Arabia and Qatar.
Categories: internal doors, fire-rated doors, hospital doors, sound-proof doors, design doors, windows shutters, panel doors, flush doors, standard doors, italian doors, high quality doors, doorsets, environment friendly doors, veneer doors, lacquer doors, laminated doors.