Oman College introduces FM degree as regional demand for professionals soars.
A higher education college in Oman will become one of the first in the Middle East to introduce a degree course in Facilities Management, as a booming construction industry across the Gulf fuels demand for qualified FM professionals.
The Fire Safety Engineering College in Muscat, which has run a two-year Diploma Programme in Facilities Management since 2004, will begin offering a three-year Bachelor degree programme from September.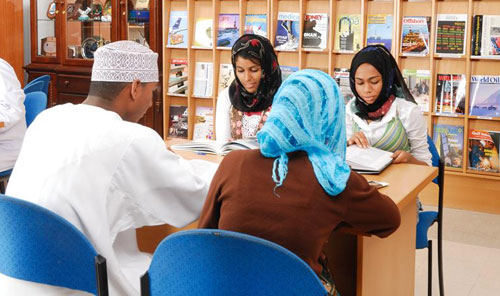 Students at the The Fire Safety Engineering College, Oman
The college has made the move in order to help students take advantage of the increasing career opportunities offered by a growing FM market, which experts have recently estimated will be worth US$ 892 billion across the Gulf over the next 25 years.
Now college officials plan to raise awareness of their FM programmes by exhibiting at FM EXPO taking place from June 3 – 5 at Dubai International Exhibition Centre. The event, organised by Streamline Marketing Group, is now in its second year and is the first exhibition in the region to be dedicated to facilities management, the integrated management of all types of built environments from commercial towers, resorts and hotels to oil refineries and hospitals.
Professor Norman Burrow, Principal and Dean of the Fire Safety Engineering College, said: "We are, as far as I'm aware, the only college in the Middle East offering a course in Facilities Management and the increasing popularity of the Diploma programme has led us to introduce a full Bachelor degree from September. The construction boom across the region is creating a growing demand for FM professionals and our FM training equips students with the knowledge and skills needed to enter this career."
This new development is good news for the Middle East construction sector, which, according to leading recruitment consultancy Hill McGlynn, is facing a huge shortage of skilled FM practitioners. FM professionals oversee the management of a building from its inception, providing a range of services including property strategy, building maintenance and management of space, energy and communications infrastructure.
Subjects covered by students undertaking the FM Diploma course at the Fire Safety Engineering College include construction technology, the use of various construction materials, project management, engineering drawing, surveying, information technology, mathematics and health and safety.
The college is affiliated with the University of Central Lancashire in the UK and currently 20 per cent of successful Diploma students progress on to a degree programme at the UK university. From September students will be able to remain at the Oman college to complete their three-year Bachelor degree.
"It is still the case that facilities management is little understood as a profession and as an academic discipline in the Middle East," said Professor Burrow. "We hope that promoting our Diploma and degree programme at FM EXPO will help young people to understand the excellent career opportunities that this industry presents."
FM EXPO takes place alongside the Hotel Show, Office and InRetail exhibitions and will be more than double the size of last year's event. It is supported by Aruba Networks and Oxygen ME as platinum sponsor, Transguard Group and FM provider MAB Property Service & Development as support sponsors and GRESCO as associate sponsor.