Siemens supplies Rebar Mill to Gulf Steel Industries in United Arab Emirates.
Siemens Metals Technologies received an order from Gulf Steel Industries Co. Ltd for the supply of new rebar mill which will be built in Mussaffah Industrial Area of Abu Dhabi, UAE. The line will produce approximately 400,000 tons of rebars and plain rounds per year for the booming Middle Eastern steel market. The project is scheduled to be completed by early 2009. The contract value for Siemens is a several million euro figure.
Gulf Steel Construction Industries Co. Ltd, a subsidiary company of Al-Nasser Industrial Enterprises, currently produces per year 120,00 tons reinforcing bars, 36,000 tons cold-ribbed bars and 30,000 tons welded mesh, which are used in the construction industry throughout the Middle East. In order to supply the booming and growing market demand for rebars, Gulf Steel Construction Industries decided to expand their production output and placed an order with Siemens Metals Technologies for a rolling mill designed to produce 400,000 tons of carbon steel bars per year.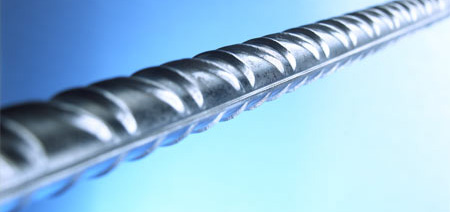 Siemens will engineer and supply the mechanical equipment for rolling and handling. The rolling train will be equipped with 18 RedRing rolling stands - six each in the roughing, intermediate and finishing sections of the line. These mill stands are characterized by their highly rigid and sturdy design, reliable operation, quick-roll-change capability and easy maintenance requirements. Over 4,000 such units have been supplied to date. A quick-stand-change device will be installed in the finishing section to minimize mill downtime. The handling area of the mill will include a 66m long cooling bed, a cold-flying shear with a 190ton cutting capacity, a bar-counting device and an automatic bar-bundling system.
Metals Technologies, a Division of the Siemens Industrial Solutions and Services Group, is one of the world's leading engineering and plant-building companies for the iron and steel industry as well as for the flat-rolling sector of the aluminum industry and for open-cast mining. Metals Technologies, which was created from the integration of Voest-Alpine Industrieanlagenbau, Linz/Austria, plus the electrical engineering product business and automation solutions of Siemens, provides a comprehensive range of supplies and services for all related technological processes and integrated automation solutions for the entire life-cycle of metallurgical plants.