Caterpillar heavy plant machinery sales in the region expected to grow 20 percent this year.
The sole agent for Caterpillar heavy plant machinery in the region is forecasting 20% growth this year as the unprecedented construction boom across the Middle East gathers pace.
Mohamed Abdulrahman Al-Bahar, which operates in the UAE, Kuwait, Bahrain, Qatar and Oman, also predicts that the number of new machines sold into the construction, mining and road building sectors across the five countries will exceed 10,000 for the first time in 2008.
The company's rapid growth forecast backs up recent industry estimates, which value existing and planned construction projects at US$1.2 trillion in the Gulf alone. As the region forges ahead with its enormous infrastructure and expansion plans this in turn is expected to increase demand for construction machinery in the Middle East by up to 20% over the next five years.
Now Al-Bahar is planning to maximise its growth potential by taking part in the Big 5 PMV, which will enable suppliers of plant, machinery, construction vehicles and equipment to meet face to face with key buyers from across the region and overseas.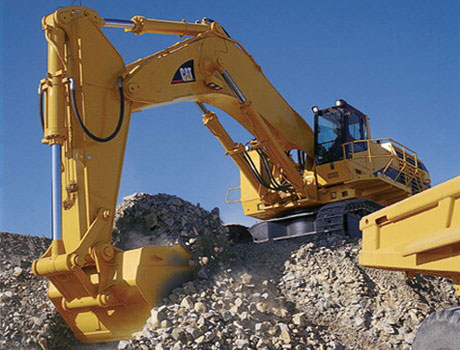 Sudhir Tripathi, General Construction Industry Manager and Marketing Manager for Al-Bahar, said: "The construction machinery market has witnessed a very healthy double-digit growth in 2007. If you take Saudi Arabia into consideration, the market spend in this region places it among the top three in the world across the construction, quarry and mining, road building and power generation sectors.
"The Big 5 PMV is linked to a very successful event - the Big 5, takes place in the region's hottest construction hub - Dubai and also fulfils a long overdue demand for such an exhibition in this booming city. Therefore we were keen to exhibit and provide the strength of our brand name to the Big 5 PMV. We will also be launching new Caterpillar models during the event."
According to Construction World magazine, the UAE's market for heavy construction machinery stood at US$190 million in 2005, road construction machinery at US$176 million and earth moving machinery at US$150 million and growth of 15-20% is forecast over the next five years.
Al Bahar is the sole agent in the region for Caterpillar earthmoving, road building and mining machines, generators, engines and lift trucks. It also supplies equipment and machinery from other top brands including Terex, Atlet, Landoll, Konecranes and Hiab. The options offered by Al-Bahar include sales, rental, parts, service and training. It has recently expanded all of its 11 branches to keep up with the growth in business activity in the region and is currently working on a new rental store in Kuwait.