Free trial of the most cost-efficient communication, collaboration and project management platform.
Vondle is the professional Internet based communication, collaboration and project management platform. Get started and discover the unique Vondle environment. In just one click, you can have your personal Vondle project up and running.
Unlimited usage
For a flat yearly fee, Vondle can be used for all projects by as many people as needed. From day one you integrate it in all your projects and you can share it - internally and externally - with the people involved. Vondle will become a substantial part of your day-to-day operations as you will use it not only for larger projects but also for small ones.
Transparent pricing
Vondle pricing is based on statistic data and allows a licensing system that is not limited by the amount of projects or users. Two parameters define the basic price the kind of industry where your company is active in and the size of the company expressed in total number of employees. See pricing.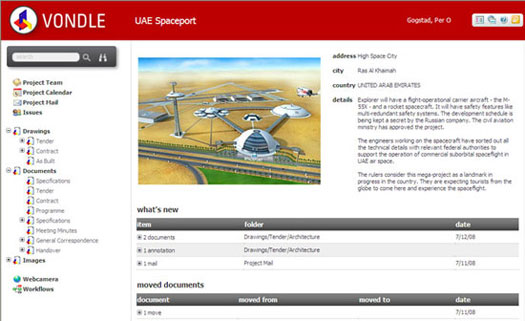 The Documents
Documents can be uploaded and downloaded from the server. Each document can be locked to avoid that two users work on the same time on the document. Documents can be viewed and annotated. The Vondle Viewer runs in your browser and can print the viewed documents without downloading them. Vondle supports a large number of document formats.
The Vondle Viewer
Is a powerful tool which allows you to view a lot of different file types. Apart from viewing, you can add annotations or print, without the software the documents were created with.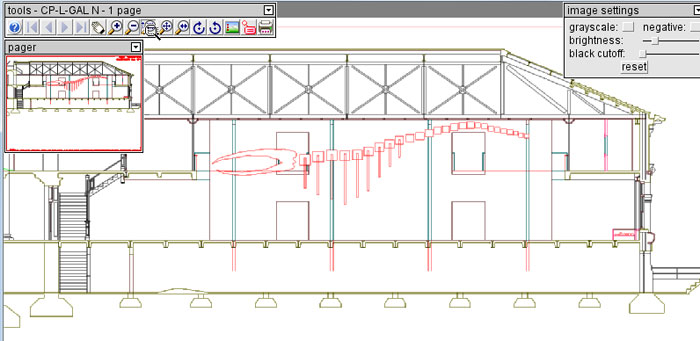 Annotation Tool
The annotation tool allows users to annotate documents. Users can be notified that a new annotation is added. Annotations can be public or visible only for a selection of users or for the author only.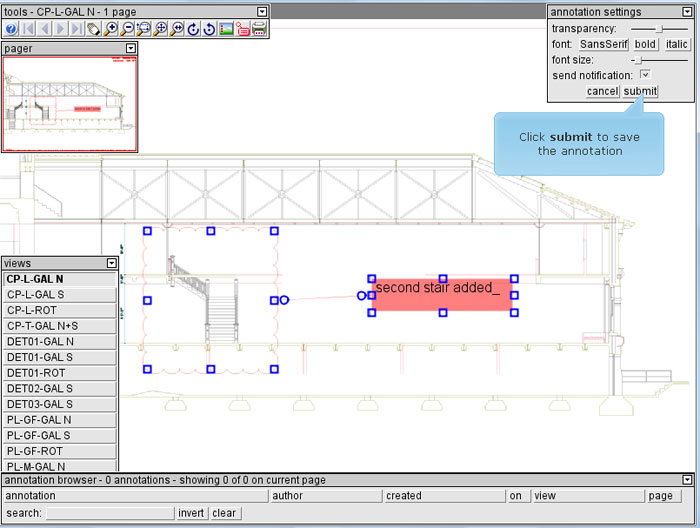 Workflows
Each user can easily define workflow-processes in a graphical way, e.g. to approve meeting minutes, to process change requests ... Nested processes can be organized as well. Workflows can be attached to documents, mails, calendar items...

Every activity in the workflow-process generates a task for one of the users in Vondle, as defined in the workflow definition. This task is displayed on this user's dashboard. At each moment, a Vondle user can display the workflow in the Vondle Editor to check the status of it.
See full list of features and benefits.