World's Leading Interior Design Congress Set for Dubai.
The 65,000-strong International Federation of Interior Architects/Designers (IFI) will hold its 24th General Assembly and the World Interior Design Congress 2009 for the first time in the region under the patronage of Her Royal Highness Princess Haya Bint Al Hussein, wife of Sheikh Mohammed bin Rashid Al Maktoum, Vice-President and Prime Minister of the UAE and Ruler of Dubai from 6-11 November 2009. Due recognition and support for the event has also been extended by the Dubai Business Women Council.
Over 800 interior designers from 45 countries around the world will gather in Dubai later this year to discuss opportunities and challenges facing the industry. Under the theme, 'Celebrate Interior Design,' the Congress will host a number of renowned speakers, including 'Captain Organic' Ross Lovegrove, iconic Italian designer Piero Lissoni and Sebastian Conran.
The global slowdown in the construction and property markets has not hampered the business of interior designers in the region as estimates show that US$43 billion worth of interior design contracts have been confirmed for 2009 (Data obtained from a study conducted by independent research firm Proleads).
"Interior design has never been appreciated as a business necessity, more than it is today. All commercial developments, whether for domestic occupation, corporate premises, hospitality or indeed even health related, understand the true benefits interior design can offer. We're delighted to host this important event, where opinion makers from the profession will share their insights into future trends and opportunities," said Ken Laidler, President of APID (Association of Professional Interior Designers). "The event also features the 2 – day World Interior Design Congress, where speakers include leading international names in interior design."
The six-day IFI General Assembly and World Interior Design Congress will tackle the federation's objectives and look into future trends in the interior design industry, featuring insights from prominent speakers including Ross Lovegrove, known as 'Captain Organic' and a pioneer of industrial design; Italian architect and iconic designer Piero Lissoni and renowned industrial and product design expert, Sebastian Conran. Expert viewpoints will be juxtaposed in debate between notable interior designers such as Naoki Iijima from Japan; architect and urban conservationist Brinda Chinnappa Somaya of India; and Bob Puccini, chief executive officer of the Puccini Group in the US.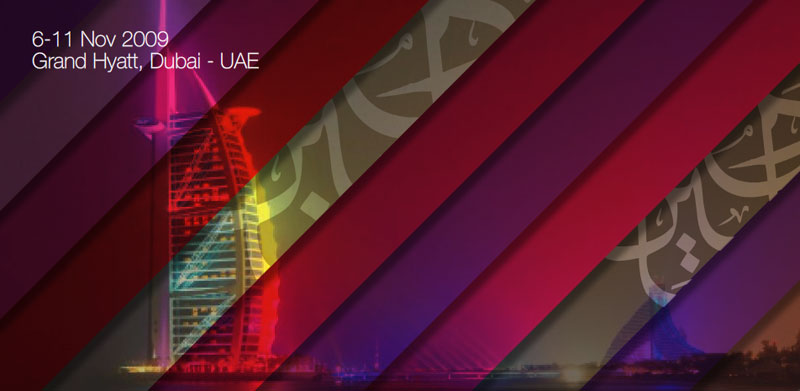 Among the highlights of the IFI Congress includes two interior design competitions – one for professionals and another for students – which will culminate in an awards ceremony.
Laidler encouraged interior design students and other enthusiasts to attend the Congress as the event offers them opportunities to familiarize themselves with the latest innovations and listen to expert opinions on issues surrounding interior design as well as learn from experienced professionals during the workshops and master-classes.
Founded in Denmark in 1963, IFI is the premiere association for interior designers from around the world, while APID has been representing interior designers in the UAE since 2006.
IFI has seen tremendous growth since its inception, with 70 associations, institutions and schools as members.