Students to showcase work at World Interior Design Congress.
Professional practitioners and students of interior design from all over the world will have the opportunity to showcase their work and compete for the 'International Federation of Interior Architects/Designers (IFI) Design Excellence Award' at the upcoming World Interior Design Congress.
The event will be held under the patronage of Her Royal Highness Princess Haya Bint Al Hussein, wife of HH Sheikh Mohammed bin Rashid Al Maktoum, Vice-President and Prime Minister of the UAE and Ruler of Dubai, from November 6th to 11th 2009 under the theme 'Celebrate Interior Design'.
Applications are expected to flood in from design students studying at the most prestigious universities in the country including the American University in Dubai, American University of Sharjah, MAHE Manipal, Zayed University, Ajman Institute of Science and Technology and Al Ghurair University. Students from all over the world are eligible to join; the deadline for submission of entries wasOctober 10th 2009.
Hazem El-Khatib, MFA, a senior member of the Dubai-based Association of Professional Interior Designers (APID) highlights the goal of the Congress to uplift the status of the profession in the UAE and attract more practitioners in the future. "Through the workshops, master classes and competitions, we hope to provide interior design professionals and students with the training and exposure to global trends and best practices to help them excel in the industry," he said.
Students will compete in two separate categories: 'Interior Design in 2030' and 'Executive Aircraft Design', and will be evaluated based on their creativity and aesthetic design skills.
In addition to the competition, students will benefit from numerous workshops and master classes being offered as part of the event, focusing on topics such as Business by Design, Interior Design Project Management, Feng Shui and 3D Rendering.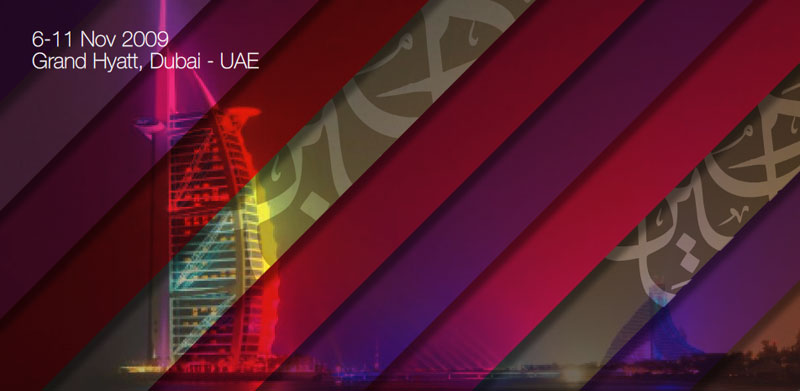 The 'professional' competition is open to interior designers and interior architects whose projects have already been recognized at national or regional levels. The IFI Design Excellence Award recognizes the most outstanding interior design projects in various specializations.
The six-day IFI General Assembly and World Congress will discuss the Federation's objectives and look into future trends in the interior design industry. Speakers at the event will include Ross Lovegrove, Piero Lissoni, Rogier van der Heide and Dr Gerald Huber.
The International Federation of Interior Architects/ Designers was founded in Denmark in 1963 to unite and provide discussion of Interior Design issues within a handful of European countries. During the IFI's existence there has been tremendous growth in membership representing 70 member associations, institutions and schools in 45 countries on every continent. The IFI collectively represents over 65,000 practising Interior Designers worldwide.